Lawyer.com's Online Directory Launches in Canada
Lawyer match and directory service now fully operational in all ten Canadian provinces.
Press Release
-
Jun 25, 2015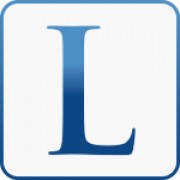 Basking Ridge, June 25, 2015 (Newswire.com) - Canadian consumers now have access to Lawyer.com's free online lawyer-match directory. The site has added 76,000 Canadian lawyers to compliment its database of 1.7 million U.S. Lawyers.
Lawyer.com CEO, Gerry Gorman, says all U.S. features and services are now available across Canada and are customized for the Canadian legal market. "Many of our services have taken 6 years to refine in the U.S. market and it's great that our team can now deliver the same quality, customized for the Canadian market. I believe our excellent matching technology, personalized support, comprehensive lawyer listings and pro bono placement services will be well appreciated by Canadian consumers and Lawyers."
Lawyer.com's industry leading match service now provides Canadian consumers fast access to qualified local lawyers. Finding the right lawyer can be a daunting experience; Lawyer.com helps solve consumers' main pain points:
* Navigating dozens of practice areas with confusing legal names
* Accessing friendly specialists to manage the matching process
* Connecting quickly with qualified local lawyers interested in new clients
* Finding lawyers who offer free consultations, contingency, or pro bono services.
Lawyer.com Specialists operate 7 days a week by phone and email helping match the right type of lawyer from more than 100 specialized practice areas. Every week, Lawyer.com connects thousands of consumers and lawyers.
Asha O'Brien, one of the first Canadian consumers to use Lawyer.com, says the entire experience surprised her. "I called a representative and he was so nice, he told me someone would get back to me shortly. Within a few hours I received several phone calls from a few different lawyers. It was a quick response time, the people were friendly and fast. I would highly recommend it and I was pleasantly surprised."
The expansion marks a win not only for consumers seeking legal assistance but also for lawyers searching for top quality clients in their practice specialties and local market.
ABOUT:
Lawyer.com is a leading directory and Lawyer matching service headquartered in Basking Ridge, New Jersey and Easton, Pennsylvania. Consumers can access Lawyer matching services 7 days a week via the Lawyer.com site or by calling 800-620-0900. 
Share:
---
Categories: Commercial Law, Business
Tags: attorney, directory, law, lawyer, lawyer match, lawyer.com
---