Kundalini Yoga Teacher Training Just Got a Whole Lot Better With a Huge $800 Savings | Encinitas/San Diego
Kundalini Yoga Teacher Training teaches participants how to take the yogic technology into happiness for themselves, and go out and share it with others. It's a training where students open up to the life they are destined to live. Whether students take the training for their own personal growth or to teach a Kundalini Yoga class, they will have a journey of a lifetime that will be remembered.
Press Release
-
Nov 19, 2015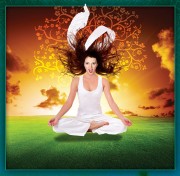 Encinitas, CA, November 19, 2015 (Newswire.com) - Kundalini Yoga Teacher Training, Starts July 22nd through July 31st, 2016 and October 22 through October 29, 2016, The Soul of Yoga, 627 Encinitas Boulevard, Encinitas, Ca 92024, 760-943-7685, APPLY NOW and SAVE $800 now through November 21st, then November 22nd-January 21st SAVE $600, January 22nd through June 9th SAVE $400
The Tools everyone needs to Succeed in these Times!
When I found the Soul of Yoga, I thought Yes, I have found my people! I specifically have fallen in love with the Kundalini yoga they offer at the Soul. All of the different teachers have something so amazing to offer. Marcia's classes are out of this universe awesome, Tony will rock your world, Bri's classes are so healing and fun and Nicole blends Kundalini with a great Hatha flow. Stay after class for Yogi tea and talk with the teacher and fellow yogis about the mind blowing experience you just had in class! I was so in love with it I did the Kundalini Yoga Teacher Training. Kundalini Yoga
Despair and depression are at an all-time high, because of the rapid input of energy in our lives. By becoming a teacher that deeply understands yoga, students will be a beacon of hope to those they encounter. This is the true purpose and blessing of becoming a yoga instructor. Students will master a technology that is designed for today's society. For now. A practice equipped to handle the constant communication and fast pace of today's society. The time we are living in has been studied by the Yogis for hundreds of Years. It's known as the Aquarian Age, and Yogi Bhajan hand delivered the technology of Kundalini Yoga to the West in the late 1960's, for the express purpose of helping us all achieve happiness in this new, challenging and demanding age.
This time-tested, 2,000 year old technology is essential for survival—and happiness right now, as predicted by Yoigi Bhajan. Do this training for oneself. Do it for humankind.
---
Categories: Yoga / Meditation, Education
Tags: #Yogi Bhajan, Aquarian Age, Happiness, Kundalini, Kundalini Yoga Teacher training, Soul of Yoga, Yoga teacher training
---