Important Legal Issues to Consider When Buying or Selling a Franchise in Texas
The law offices of Alimohammad & Zafar, PLLC has created an educational blog with monthly topics. The current theme is "Legal Issues When Buying or Selling a Franchise in Texas"
Press Release
-
Oct 28, 2015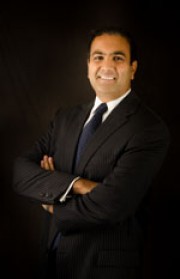 Sugar Land, Texas, October 28, 2015 (Newswire.com) - Buying or selling a franchise in Texas can be challenging from the legal approach. Difficulties come when both the buyer and the seller need to abide by the rules put in place not only by the Texas legal system, but also those of the franchise agreement.
Alimohammad & Zafar, PLLC. has written and produced the content in this new blog to provide individuals and organizations information on (topic) the Legal Issues of Buying and Selling a Franchise in Texas. 
Mr. Tariq Zafar is the Business Law" expert at Alimohammad & Zafar, PLLC.  Tariq Zafar, is experienced in corporate and estate planning/probate and has been licensed as an attorney since 2001. He devotes countless hours working on pro bono cases and seminars for numerous business associations, Fort Bend Lawyer's Care, Brazos Bend Guardianship services, and the Houston Volunteer Lawyers Program. He serves a diverse community helping with legal information as well as pro bono cases.
To learn more about the educational blog about "Business Law" view their latest story at:
http://aandzlegal.com/legal-issues-buying-selling-a-franchise-texas/
We are a law firm located in Sugar Land, Texas dedicated to serving our clients with the utmost respect and professionalism. Because one legal issue frequently touches multiple areas of practice, we offer a wide range of services in immigration law, corporate law (business law), family law, estate planning, and tax law. We also handle several types of civil litigation. Do not hesitate to contact us, we are ready to help you solve your legal issues.
Contact 
Tariq Zafar, of Alimohammad & Zafar PLLC 
(281) 340-2074
Share:
---
Categories: Commercial Law, Business
Tags: Business law, Buying and selling a business in, Buying or selling a franchise in, Houston Business law, Texas business law
---