Grace Century Supports the Ras Al Khaimah Animal Welfare Centre Fundraiser for the Second Consecutive Year
Grace Century have continued their support for the Ras Al Khaimah Animal Welfare Center into a 2nd year, sponsoring their fundraising event to take place on November 13th 2015. The RAK Animal Welfare Center is a charity dedicated to supporting, caring for, and re-homing lost or abandoned pets in the Emirate.
Press Release
-
Oct 19, 2015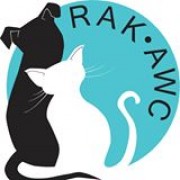 Ras Al Khaimah, United Arab Emirates, October 19, 2015 (Newswire.com) - ​​Private Equity and Research company Grace Century has announced its continued support for the RAK Animal Welfare Center and its sister organization, RAK Feline Rescues, for the second consecutive year.
On November 13th, 2015, RAK Animal Welfare Center will host a fund-raising event under the banner of "A Beach Pawty Fur a Great Cause", which will be attended by Center supporters, donors and sponsors, many have whom have donated items for silent and live auctions which will take place on the night. The event will take place at the Five-Star Cove Rotana Resort Hotel in Ras Al Khaimah. 
In 2014, the event proved to be successful, raising in excess of 40,000 AED ($11,000 USD). This year they are aiming to reach 100,000 AED ($27,000 USD).
The RAK Animal Welfare Center is supported by the Government of Ras Al Khaimah and opened its doors in January 2010. The Center has since grown into a hub of excellence for animal welfare, thanks to the help of their staff and volunteers.
Scott Wolf, CEO of Grace Century comments, "It is always a pleasure and an honor to help support local initiatives like the RAK Animal Welfare Center and RAK Feline Rescues. The tremendous support that these receive from the government, as well as people living within the Emirate is amazing. "
Dr. Chenjerai Sigauke, Chief Veterinary Surgeon and Center Manager says, "Grace Century, headed by their CEO Scott Wolf, has been a long-time supporter of RAK Animal Welfare Center and our various initiatives aimed at improving the life and welfare of animals here in UAE. We are extremely grateful for their sponsorship of the fundraising event on November 13th that has been organized by volunteers to raise funds for RAK Animal Welfare Center and RAK Feline Rescues. Their generous donation will go a long way in helping animals in need."
Faye Hollands-Meadows, Founder of RAK Feline Rescues echoes their sentiments, "Thanks to support such as that from Grace Century, we are able to continue our work rescuing abused, abandoned and injured animals. RAK Feline Rescues is dedicated to educating pet owners on animal care and animal welfare in the UAE.
About Grace Century, FZ LLC 
Grace Century FZ LLC is an International research and private equity consultancy located in Ras Al Khaimah, (north of Dubai) in the United Arab Emirates (UAE). Grace Century specializes in "game-changing" life science and health related private equity projects.
For portfolio or company information please email info@gracecentury.com or call +971 (0)7 206 8851
Please direct all media enquiries to info@bigwheel.me or call +971 (0)52 712 1777
Website – http://www.gracecentury.com
Facebook - https://www.facebook.com/GraceCentury
LinkedIn - https://www.linkedin.com/company/grace-century-holdings-fzc-llc
Twitter - https://twitter.com/GraceCentury
Blog – http://www.thegracecenturyblog.com
Pressroom – http://www.gracecenturypressroom.com ​
About RAKAWC and RAK Feline Rescues
www.rakawc.com is a nonprofit animal welfare organization that re-homes socialized, trained and healthy cats and dogs. They also offer a one-stop shop for all pet needs including a veterinary hospital, boarding and pet shop.
RAK AWC is located in the Al Qusaidat district of Ras Al Khaimah. The shelter contains a dog building with 28 indoor and outdoor kennels, a cattery with 15 rooms. Additionally, animal housing includes various outdoor areas. The facility also consists of the administration building with an office, clinic, pet shop and an adoption room, in which animals and their potential future owners have time and space to get to know each other. The shelter also has two outdoor dog run on its ground, where all the dogs are able to run off-leash, socialize and enjoy life as a dog.
Recently the Center has experienced some structural changes and now functions under RAK Government Public Works and Services Department (PWSD). As such, being part of PWSD and receiving their extended support enable RAK AWC to continue its work toward improving animal welfare in the emirate and to always strive to achieve the best in the services they provide. 
RAK Feline Rescues strives to achieve a high level of animal welfare in the UAE. Their vision is a world where all pets are family members in loving homes for LIFE. They aim to find the right home for each animal in their care and endeavor to support and advise anyone who needs help in caring for their pets.
RAK Feline Rescues' mission is to rescue unwanted & lost animals, provide temporary shelter & care, find secure & loving homes, provide advice, support & guidance for pet owners & increase the public awareness of their responsibility towards animal welfare. 
Their combined missions are to improve the welfare of all the animals in Ras Al Khaimah.
Share:
---
Categories: Pets, Animal Rights
Tags: Grace Century, RAK Animal Welfare Center, RAK AWC, Scott Wolf, Sponsor
---