Dr. Brian A. Arnold Has Been Recognized Among the Top in His Industry by the Expert Network©
The Expert Network celebrates its newest member, Dr. Brian A. Arnold
Press Release
-
updated: Nov 4, 2015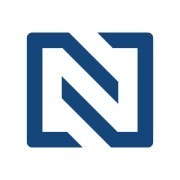 St. Clair Shores, MI, November 4, 2015 (Newswire.com) - ​​​​​​​​​​​Dr. Brian A. Arnold​, Chiropractor, Arnold Chiropractic Clinic, has joined The Expert Network, an invitation only service for distinguished professionals. Arnold​ has been chosen as a Distinguished Doctor™ based on peer reviews and ratings, numerous recognitions, and accomplishments achieved throughout his career.
Arnold​ outshines others in his field due to his extensive educational background, recognitions, and career longevity. He attended Pre-Med at Eastern Michigan University. He went on to receive his Doctor of Chiropractic from Palmer College of Chiropractic in Davenport, Iowa, and his Physical Therapy degree at University of Health Sciences in Antigua, British West Indies. Since 1982, he has been at his own practice, Arnold Chiropractic Clinic, in St. Clair Shores, Michigan.
With 33 years dedicated to medicine, Arnold brings a wealth of knowledge to his industry, and in particular, to his areas of expertise, chiropractic. Arnold has been interested in chiropractic ever since he turned to a chiropractor to treat an injury he sustained to his lower back at a young age. Today, Dr. Arnold finds himself in a position to have a tremendous impact on individuals of all ages. But his experience seeing a chiropractor as a child, as he tells it, makes treating children especially meaningful. Dr. Arnold​ said:
"We just had a little one come in. She was only one week old and the mother brought the baby in and said she's screaming all day and night. I told her it was colic. When I examined her with palpations of my fingers up the spine I got between the shoulder blades and a little bit lower and just moved it very gently and methodically, correcting the misalignment. Now, the child falls right to sleep and the mother has been referring patients ever since. She said now there's no comparison to before the adjustment, the kid's all relaxed. She was so small, smaller than a football."
As a thought-leader in his industry, Dr. Arnold pays attention to trends that allow him to offer his patients a better experience. Recently, he has found that decompression treatments to the spinal discs and cold laser treatments have a positive reception and outcome with clients. But ultimately, it is Dr. Arnold's many years of hands-on experience that set him apart from other Chiropractors. He noted:
"We get phenomenal results with specific vertebral adjusting, decompressions, and cold laser. You have to know what you can do and what you can't do and this takes years to figure out. I would tell any patient that you need to know what you want and where you are going. Referrals are a great idea!"
Dr. Arnold is Board Certified by the National Board of Chiropractic Examiners, (N.B.C.E.). He is a licensed Chiropractor in both Michigan and Florida, and is a licensed Physical Therapist in Colorado. He has also done Clinical Studies for Physical Therapy performed at Madison Community Hospital in Madison Heights, Michigan and Advanced Physical Therapy in Dearborn, Michigan. Dr. Arnold has earned a private pilot's license with a commercial rating as well as a certified P.A.D.I. rescue scuba diver. Dr. Arnold is a member of numerous professional organizations including The Michigan Association of Chiropractors and The Florida Chiropractic Association. He is also a past member of the American Board of Disability Analysts.
For more information, visit ​​​​Dr. Arnold​​'s profile on the Expert Network here: http://expertnetwork.co/members/brian-arnold,-dc/3c66725714b7491c
###
The Expert Network has written this news release with approval and/or contributions from ​​​​Dr. Brian A. Arnold. The Expert Network is an invitation-only reputation management service that is dedicated to helping professionals stand out, network, and gain a competitive edge. The Expert Network selects a limited number of professionals based on their individual recognitions and history of personal excellence.
Share:
---
Categories: Chiropractic, Medical
Tags: Distinguished Doctor, Dr. Brian A. Arnold, Expert, Medicine, Professional Excellence, The Expert Network
---