Diamond District Refinery Expands To Offer Pawn Services
Diamond District Refinery, a licensed and reputed processor of gold and precious metals is now offering pawn services to consumers in NYC and beyond. The company offers pawn and cash options for valuables such as gold, jewelry, diamonds, silverware,
Press Release
-
Sep 4, 2014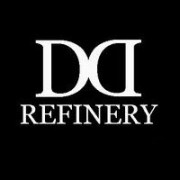 55 West 47 St Suite # 330, New York, NY. 10036, September 4, 2014 (Newswire.com) - Diamond District Refinery is now offering direct pawn services to consumers looking to sell gold for cash in New York and surrounding areas.
Traditionally, the refinery has dealt with pawnbrokers, jewelers, industrial facilities and businesses looking to process their precious metals such as gold, platinum, silver for cash. With a reputation of high cash payments, sometimes highest in the industry, DD Refinery has expanded to accommodate the growing demands of the general public in a recovering economic climate.
With the acquisition of a new team of jewelry, diamond and watch experts on board, Diamond District Refinery has started a pawn department in their NYC midtown office.
"Our Pawn services will help consumers looking for quick cash in a recovering and tough economic landscape" - Alex D
The refiner will pawn valuables such as gold items, jewelry, silverware, luxury watches, dental gold, coins, diamonds and antiques.
The pawn department at DD Refinery  is confident of offering highest cash prices on valuables by having an in house facility to process precious metals and items. This facility offerings savings to the consumer and eliminates expensive third party overheads.
Most common items pawned at the company's facilities include dental gold, gold jewelry, silverware, antique silver, luxury watches, broken gold, gold coins, silver coins, mis-matched jewelry, old unwanted gold, diamond rings, diamond jewelry, designer jewelry and engagement rings.
In addition to these, the general public can also pawn certain electronic items such as iphones, ipads, cell phones, tablets and game consoles.
Consumers can expect to get up to 99.5% of the gold value (fair market price) on their items. On silver items, the payouts can be as high as 98%.
Diamond District Refinery now also offers Free Mail-In Cash for Gold  Kits for those who don't have the time it takes to make a trip to New York to sell or pawn their valuables. After signing up on the company's website, a secure and insured FedEx envelope will be sent to the seller so that they can ship their valuables. Once items are received, they will be evaluated and a offer will be presented. It is up to the seller to accept this no obligation offer and if they disagree, the items will be shipped back at no cost.
About Diamond District Refinery
Diamond District Refinery is a family owned and run business with over 15 years of experience in the gold and precious metals refining industry. DD Refinery has a professional and reputable staff who have the training and know-how on providing careful and in depth inspections on precious metals, gold, silver, luxury watches and many other valuables. With an on-site refinery, the company can cut out any overhead costs that usually comes with the territory, and offer up to 99.5% of the market price of gold to sellers. For more information on the refinery, visit http://www.ddrefining.com/ 
---
Categories: Economy, Finance, Consumerism, Business Finance
Tags: gold refinery nyc, nyc pawn, refine gold in nyc, sell gold in nyc
---