Deductr Named to Top Fastest Growing Company List
Utah Valley BusinessQ magazine names Deductr as one of the fastest growing companies in Utah County. The UV50 awards acknowledge the top 50 business in the valley each year. Deductr ranked #14 in 2014 and #13 in 2015. Rankings are based on revenue increases over a specific time period.
Press Release
-
updated: Sep 22, 2015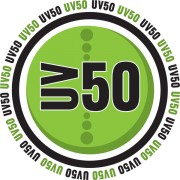 Orem, UT, September 22, 2015 (Newswire.com) - Growth.  It's a word that ultimately directs the path of a company, old or new.  It can signal both success and failure.  It can be either a positive when managed or a negative if mismanaged.  But at the end of the day, growth is an essential ingredient if a business plans on staying in business for any length of time.
Since its founding in 2009, Deductr has experienced rapid and steady growth by helping small business owners maximize their eligible tax deductions while eliminating the stress everyone feels at tax time. 
In 2014 Deductr was recognized by Utah Valley Business Q magazine as Utah Valley's 14th fastest growing company.  In 2015, Deductr made it two years in a row on the list, this time moving up to number 13.  Deductr's three-year growth curve is at 167% and climbing.
A developer of a web-based and mobile software application, Deductr automates the process of tracking business expenses, mileage, and time, an otherwise tedious task many business owners procrastinate or forget.  The lack of consistent expense tracking and documentation costs U.S. and Canadian business owners billions of dollars in overpaid taxes every year.  Since it's inception in 2009, Deductr has helped nearly half a million entrepreneurs keep more of what they make.
Deductr uses B2B and B2C models to service business clients like Primerica, NuSkin International, RE/MAX, and Keller Williams, who make Deductr available to their associates, representatives, and agents.  Deductr also services thousands of individual small business owner customers using an easy monthly or annual subscription model.
Deductr has U.S. and Canadian versions compliant with IRS and CRA code. Deductr is available in English, French, and Spanish on both the web and mobile devices.
About UVBQ and Deductr:
Utah Valley Business Q is a quarterly publication for business leaders in Utah County.
Deductr is a privately held software development company located at the foot of the Wasatch Mountains in Utah.  For more information contact Doug Long at 855-333-8281.
---
Categories: Business Technology, Entrepreneurship, Computers and Software
Tags: business technology, deductions, deductr, entrepreneurs, expense tracking, self employed, tax audit, tax savings, taxes, technology, Utah Valley BusinessQ, UV50
---