Dan Evertsz Offers Free College Planning Workshops May 1st in San Francisco, CA and May 5th in San Ramon, CA
Dan Evertz, CEO of The College Money Pros, will give a free college planning workshop on Friday, May 1st from 1:00 PM to 2:30 PM at the Payne Mansion Hotel in San Francisco, California and also Tuesday, May 5th from 7:00 PM to 8:30 PM at the San Ramon Community Center in San Ramon, California.
Press Release
-
Apr 24, 2015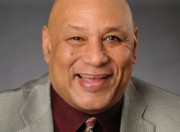 San Ramon, California, April 24, 2015 (Newswire.com) - ​To help families and their college-bound children prepare for this important educational milestone, Dan Evertsz, the CEO of College Money Pros, will give two free college funding workshops.  The first workshop will be held on Friday, May 1st, at The Payne Mansion Hotel located at 1409 Sutter Street in San Francisco, CA.  The second workshop will be on Tuesday, May 5th at the San Ramon Community Center located at 12501 Alcosta Boulevard in San Ramon, CA.  Each informative workshop begins a 7:00 p.m.
At this workshop, families will learn how the College Pros' College Prep Scholarship Program, a scholarship tuition program that can significantly lower their out-of-pocket cost of college and discover how to pay for college without going in debt via parent and student loans.  This tuition scholarship program earns student $5,000.00 for 9th grade, $5,000.00 for 10th grade and $5,000.00 for 11th grade.  This means college-bound students can earn up to $15,000.00 in tuition merit scholarship points redeemable at over 350 Colleges across the country.    
Some of the key points included in the program are the following:         
Student Financial Literacy Program
In addition, families will learn about:        
How to send one's child to the school of their dreams without getting trapped in a financial nightmare.
How to give a Rolls Royce education for the price of a used Ford Escort.
How to double or triple a child's eligibility for free grant money.
How to pay for college by spending the least amount of money out-of-pocket.
Where to find the hidden scholarships and grants other parents will never hear about.
The single biggest mistake 9 out of 10 parents make when applying for scholarships that literally cost them thousands of dollars, and how to avoid it.
Haven't saved enough for college?  Don't worry – it's not as bad as one thinks if one knows these 3 insider secrets.
The shocking truth about 529 Plans and how it can cost families money.
Did the family accountant or broker show where to save money for school?  Watch out!  Better move it now 
These college planning workshops will teach insider secrets on how to pay for college without depleting savings or incurring student loan debt.
To register online for the San Francisco workshops, please go to ​collegemoneypro.eventbrite.com and to register online for the San Ramon workshop, please go to collegemoneypros.eventbrite.com.   Folks may also register by phone by calling 925-452-4067.   To learn more about The College Money Pros and other programs that are available, please contact collegemoneypros@gmail.com or go to http://www.collegemoneypros.com.
ABOUT DAN EVERTSZ:
Dan Evertsz is the senior partner at The College Money Pros, where Dan has helped hundreds of working class families get funding for college. Over the last 31 years, Dan has been an expert in the real estate, mortgage and financial services industry. Dan Evertsz is also the community volunteer for the non-profit Power of Working Together Scholarship program – an organization started over 30 years ago by working families who were told they made to much money to qualify for financial assistance. Today the P.O.W.T. program has helped over 30,000 families access millions of dollars of endowment scholarships for college tuition.
He offers practical methods that are easy to grasp and can be used immediately. His talent is being able to take a complex situation, crystallize the problem and offer a clear solution. As a parent of a recent college graduate, Dan understands the frustration and lack of information parents will encounter.
ABOUT THE COLLEGE MONEY PROS:
The College Money Pro delivers an engaging and information packed program that empowers parents with the knowledge they need to help fund and secure their child's college graduation.
Dan is a down to earth and energetic speaker with a straight ahead style. This program is full of practical advice, future changing strategies and real life successes that will allow parents to create a clear path to funding college in a way that will be comfortable for your family.
Dan Evertsz's workshops educate, invigorate and give attendees information that is otherwise unknown to the general public.   These eye-opening session help parents learn:
Insider strategies to access free money for college
Learn how to put together a sound funding plan to pay for college
Uncover practical and useful tools that allow parents to implement simple systems that produce consistent and sustainable revenue results
A proven road map to get all your children through college without depleting your nest egg
Discover what every parent needs to know to relieve the stress of paying for college 
By implementing Dan's sound and proven strategies shared in this program parents with college bound students can rest easy at night.
Share:
---
Categories: Personal and Family Finances, Conventions, Trade Shows, Meetings and Events, Public Education, Education
Tags: college, Dan Evertsz, education, financial nightmare, grants, money, planning, San Francisco, San Ramon, scholarships, tuition, workshop
---