Comprehensive, All-in-One In-School Fitness App Revolutionizes Physical Education
The ViFEd System Helps P.E. Teachers Easily Design Class Workouts, Track Progress and Share Real-Time Metric Reports with Parents and Administrators
Press Release
-
Mar 7, 2015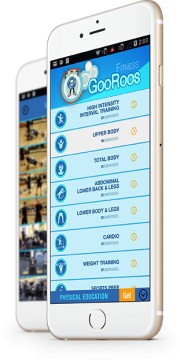 Bountiful, UT, March 7, 2015 (Newswire.com) - The sheer quantity of students that one teacher needs to handle can be extraordinary.  Just keeping up with ongoing lesson plans much less tracking and reviewing each individual student's progress is often an overwhelming task.  But a new in-school fitness program with an integrated app for the iPhone, iPad and Android has the potential to change this for physical education teachers.  The program is called ViFeD, developed by the software fitness company Vigybu, LLC. (www.vigybu.com).  With childhood obesity rates at an all time high in the United States, this organizational tool gives teachers a way to create fun and customized exercise and wellness routines for their students, including students with disabilities.  
"No other app or educational program does as much as ViFEd does, all in one package," said Vigybu founder Louis Effa.  "We make it possible for P.E. teachers to generate fresh, challenging, fun workout routines that don't require equipment, so their kids won't get bored.  The individual progress tracking allows them and other administrators to get an accurate assessment of each student's standing and relative achievement with other students in that school, or other schools in the state and nation.  And of course, parents can check their child's work online to help lend support and closer participation."
ViFEd is different than any other phys ed tool on the market for three reasons.  First and foremost, It provides for a Fitness Assessment to meet federal and states standards.  The system integrates Learning Management System (LMS), Students Information System (SIS), gradebook and analytics for health and physical education.  Second, there are over 300 exercise videos for teachers to use for inspiration – and students and parents can access them year-round.  Lastly, the ViFEd system is the only resource of it's kind to offer adaptive exercises for children with disabilities, including Autism.
The system also includes educational resources on nutrition and exercise.  ViFEd establishes a two-way communication line between student and teacher, allowing the teacher to send new goals and the student to give ongoing feedback as well as see the progress and achievement of their classmates.
For complete details, visit http://www.vifed.net. Media inquiries, demo requests, and interview requests can be directed to Blair Nastasi via email at Blair@MediaMogulsPR.com or by phone at (801)664-6061.
Share:
---
Categories: Active and Healthy Living, Public Schools, Dieticians and Nutritionists
Tags: childhood obesity, education, fitness, fitness app, physical education
---