Bradenton Attorney Reacts To Largest Auto Safety Recall In US History
Attorney Bernard Walsh of the personal injury and civil trial firm Shapiro Goldman Babboni and Walsh reacts to the latest expansion of the Takata air bag safety recall.
Press Release
-
Jun 22, 2015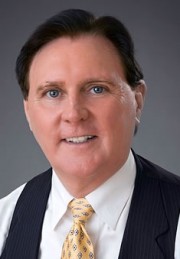 Bradenton, FL, June 22, 2015 (Newswire.com) - Under an agreement resulting from pressure by the NHTSA, Takata Corp has announced that 33.8 million air bags are defective. The air bags have been ruled responsible for at least six fatalities and more than 100 injuries in the U.S. alone. While the specific cause of the air bags catastrophic defects is yet to be confirmed, many suspect it is related to the chemical the devices use to quickly inflate.
To date, more than 100 of the defective air bags have violently exploded throwing lethal bits of metal and debris out as shrapnel when the air bags deploy during auto accidents. The air bags use ammonium nitrate to rapidly inflate - a surprising choice for some as ammonium nitrate can be used to build so-called fertilizer bombs and can be highly unstable.  In some cases the injuries sustained by victims of the defective air bags were mistaken by authorities as gunshot wounds or stab wounds.
Initially Takata was resistant to pressure from federal regulators to name the air bags as defective and only agreed to replace air bags for vehicles in southern states, as Takata believed excessive heat and humidity may be a factor in the air bags failing. However the NHTSA continued to put pressure on the beleaguered Japanese auto parts manufacturer, including fining Takata more than $14,000 per day. In late May, Takata executives finally relented and admitted that more than 33.08 million of their air bags are defective. Takata fought with regulators for more than a year denying that the infiltrators used in the air bags was defective at all.
Both driver-side and passenger-side air bags have been included in the recall. NHTSA Chief Mark Rosekind has stated that because the air bags have been used by so many large foreign and domestic automobile manufacturers, including Honda, Toyota, Ford, Chrysler, BMW and more, the Takata Airbag Recall will be the largest most complex auto safety recall. In some cases manufacturers and Takata will have to sort out who is responsible for replacing the defective air bags.
The size scale, and complexity of the recall have left many skeptical that all of the dangerous air bags would ever be replaced.
Personal injury attorney Bernard F. Walsh had this say about the expanded recall, "While it's good news that Takata executives are finally agreeing to replace these dangerous and deadly air bags, the reality may prove that the parts manufacturer is not up to the task. Having to produce more than 33 million air bags in a timely fashion is currently far beyond the current capacity of Takata. Takata is attempting to augment their ability to produce the air bags by getting help from competitors. However even if they are able to comply with such an enormous order, the logistics of shipping out all those air bags to the host of auto manufacturers and dealerships across the U.S. will open the door to lengthy delays. Additionally in-fighting between Takata and various auto manufacturers, some of which have changed owners, will add the delays in getting safe replacement parts installed. We urge consumers to not be complacent and take steps to see if their vehicle has been recalled and if so, to contact their dealer for a repair as soon as possible. Consumers can use a link on our website to check if their car or truck needs a new air bag."

About Attorney Bernard F. Walsh
A highly experienced, AV rated attorney, and Founder of the Manasota Trial Lawyers Board, Bernard Walsh is an active member in multiple legal organizations including the Association of Plaintiff Interstate Trucking Lawyers of America (APITLA), the Multi-Million Dollar Advocates Forum, the Florida Justice Association, the National Trial Lawyers Association and the National Association of Distinguished Counsel.
Bernard Walsh is an active member of the Manatee and Sarasota Sheriff's Advisory Boards, the Florida Highway Patrol Advisory Council and the One Hundred Club for Law Enforcement in Manatee.
A managing partner at the Personal Injury and Civil Trial Law firm of Shapiro, Goldman, Babboni and Walsh, Bernard Walsh has helped hundreds of Floridians get fair compensation for injuries. Additionally Bernard Walsh has won one of Florida's largest motorcycle accident recoveries and has an AV Preeminent® rating on AVVO, a doctors and attorneys ratings website.
Shapiro Goldman Babboni & Walsh
5291 Office Park Boulevard, Bradenton FL, 34203
941-752-7200 - Toll-free: 855-577-7711
Share:
---
Categories: Transportation, Commercial Law, Law
Tags: Airbag Recall, Auto Recall, Bernard Walsh, Takata Air Bags
---