Blackstone Millville to Launch New Website With Improved Features and Functionality
Press Release
-
Jul 31, 2015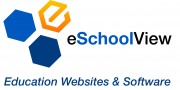 Blackstone, MA, July 31, 2015 (Newswire.com) - Blackstone Millville Regional High School is working with a new website provider to increase efficiency, collaboration and parent engagement.
The website will be custom designed on a Content Management System created specifically for K-12 schools by eSchoolView. The new site will streamline information so visitors can find what they need more readily with improved navigation throughout.
Blackstone Millville's site will be eSchoolView's first tailor-made website in Massachusetts. With the recent partnership, the Columbus, Ohio-based company now serves hundreds of school systems and educational organizations in 40 states across the country.
In fact, eSchoolView is among the nation's fastest growing companies with revenue that has increased by more than 300 percent in three years. The company ranks in the top third at 1,409 on Inc. Magazine's current 500|5000 list and has offices in North Carolina and Arizona.
Blackstone Millville officials were eager to overhaul the existing site as part of its commitment to build and strengthen relationships with parents and community members. Leading educational research points to a positive correlation between informed residents and their impact on success in the classroom.
Blackstone Millville's site will have a compatible, responsive mobile version that updates in real time and can be viewed on multiple devices without compromising design or functionality. These benefits, school officials said, were critical to communicating with parents and the community and are based on the central tenet of the school's core values, vision and student expectations.
"We build bridges between home and school," Executive Director Rob O'Leary said. "We provide a number of tools and services to our clients to increase efficiency in a number of areas — such as calendaring and facility management — so they can focus as much as possible on student achievement."
eSchoolView's Content Management System (CMS) has nearly 20 components. News articles, videos, photo galleries, surveys, quizzes and more can easily be added to any page or section.
Staff members will have access to share information on the tailor-made site and teachers will have the ability to create their own pages. Posting information or creating pages is as simple as working in a word processing document.
Contact:
Michelle Vroom, PR Strategist
1-888-932-6460, x145
mvroom@eSchoolView.com
eschoolview.com
@eSchoolView
facebook.com/eSchoolView
Share:
---
Categories: Business, Education
Tags: content management system, education, educational organizations, school, school districts
---