Babkes & Associates Celebrates 38 Years of Successfully Lifting Driver's License Suspensions
South Florida Based Traffic Tickets and Violations Law Firm Sees 38 Years of Success Lifting Suspension of Driver's Licenses for Clients
Press Release
-
Jul 1, 2015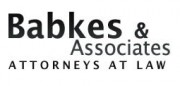 Plantation, FL, July 1, 2015 (Newswire.com) - Babkes & Associates celebrates 38 years of helping clients get their Driver's License back. In fact, this is often accomplished within 24 hours.
Most license suspensions are due to one or more of the following:
·         Failure to pay child support.
·         Failure to pay a citation/ticket on time.
·         Failure to maintain insurance.
·         Failure to have insurance at the time of an accident.
Once Babkes & Associates has determined what is causing the suspension, it is imperative to move ahead to fix the problem. If it is a forgotten ticket, then that individual needs to pay the late fees and then fight the ticket.
The next step is to reinstate one's Driver's License at the Department of Motor Vehicles. Until the problem is fixed and the Driver's License is reinstated, an individual is not legally allowed to drive.
"I believe that everyone deserves a second chance in life," said James Babkes, Partner and Attorney of Babkes & Associates. "We work extremely hard to get our clients the results they deserve, and pride ourselves on our success record thus far."
If one is driving on a suspended Driver's License, Babkes & Associates urges that individual to not further delay in fixing the problem. Babkes & Associates, in most cases, can get a suspension lifted and driving privleges reinstated within 24 hours to help get individuals back on the road.
About Babkes & Associates
Babkes & Associates was established in 1978, and is focused on Traffic Tickets and Traffic-Related Offenses. The law firm's services range from assisting with Suspended Licenses, Traffic Criminal Tickets, Speeding Tickets, D.U.I, Misdemeanor/Felony, Reckless Driving, Accident Cases, and much more. With collectively over 100 years of experience in assisting clients to navigate through the complex legal system, Babkes & Associates Law Firm is fit to assist anyone throughout the South Florida area from: West Palm Beach, Palm Beach, Boynton Beach, Deerfield Beach, Fort Lauderdale, Miami, and surrounding cities. If you are in need of legal assistance regarding Criminal Charges, Traffic Tickets and Traffic Related Offenses, let the Babkes & Associates team be of assistance to you. 
For more information, call (954) 452- 8630, or request a free consultation online and save 12 percent at http://www.babkeslaw.com/contact.php.
###
Share:
---
Categories: Judicial Branch/Courts, Commercial Law, Law
Tags: Babkes & Associates, Driving on Suspended License, Florida Traffic Tickets, South Florida Suspended License, South Florida Traffic Ticket Att, South Florida Traffic Violation , Suspended License, Traffic Ticket Attorney, Traffic Violation Attorney
---