AXIS Legal Counsel Settles Employee Privacy Violation and Wrongful Termination Claim Involving Major California Hospital System
Los Angeles-based law firm settles employee's claims against a major Southern California hospital system.
Press Release
-
Sep 21, 2015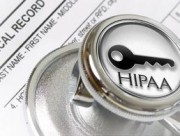 Los Angeles, CA, September 21, 2015 (Newswire.com) - ​Los Angeles-based law firm AXIS Legal Counsel has settled privacy violation, employee retaliation, and wrongful termination claims brought against a major Southern California hospital system.
The case arose after the employee became a victim of an unauthorized invasion of privacy when staff members wrongfully accessed the employee's medical information. When the employee learned about the wrongful acquisition of the employee's medical treatment history and medical conditions, the employee complained to supervisors about the unlawful activity. The employee was then fired almost immediately.
The employee asserted legal claims against the hospital employer alleging violations of privacy under the California Confidentiality of Medical Information Act, violations of the Health Information Portability and Accountability Act (HIPAA), wrongful termination, retaliation, and various other claims.
Attorney Rabeh Soofi, managing attorney of AXIS Legal Counsel, states that the facts in this particular situation occur with frequency. "It is actually quite common for employees who report privacy violations to their employers to face retaliation after the event. This can include pay cuts, demotions, cut hours, bullying or intimidation at the workplace, as well as hostility from supervisors or other colleagues." Soofi, who was the attorney representing the employee in this matter, says she regularly hears from employees of hospitals and medical facilities who have been retaliated against by the employer after reporting violations of California's state privacy laws or federal privacy laws like HIPAA. 
Because HIPAA violations or other privacy disclosures require the employer to conduct investigations, collect information, and report their findings and whether a data disclosure or privacy violation did actually happen, and if so, notify the victim, it can cause whistle-blower employees to face a backlash.  "Fortunately, retaliating against or taking revenge on an employee for reporting a violation of law constitutes impermissible retaliation," Soofi said.  Suffering from harassment and retaliation at work can leave employees feeling extreme stress, insomnia, anxiety, fear, worry, and contribute to an overall climate of hostility at the workplace. In such matters, employees bringing legal claims can pursue the recovery of back-pay, emotional stress and mental anguish, attorneys' fees, costs, as well as penalties and interest, if the employer's actions constituted wrongful termination barred by California's Fair Employment and Housing Laws. 
Based out of Los Angeles, California, AXIS Legal Counsel has counseled thousands of individuals who have been victims of privacy violations, including privacy violations at the work place, data breaches, HIPAA violations, violations of California's privacy laws, invasions of privacy, wrongful disclosures, wrongful accessing of private medical information, and related matters.
For more information, contact AXIS Legal Counsel at (213) 403-0130 or info@axislegalca.com. 
AXIS Legal Counsel
5670 Wilshire Blvd. 18th Floor
Los Angeles, CA 90036
(213) 403-0130
(213) 403-0132 (Fax)
info@axislegalca.com
https://axislegalca.com
ATTORNEY ADVERTISING 
Share:
---
Tags: axis legal counsel, harassment, HIPAA, los angeles, privacy, rabeh soofi, retaliation, violation, wrongful termination
---