Anytime Hot Water Wins 2014 Rheem Award
Anytime Hot Water have done it again winning the annual Rheem Award (2014) for the second year in a row, having also scooped the award in 2013. This confirms their position as one of the leading hot water service companies in Australia.
Press Release
-
Feb 23, 2015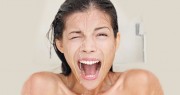 Sydney, Australia, February 23, 2015 (Newswire.com) - The winning of the Rheem Award was due recognition of Anytime Hot Water's outstanding service and professionalism, and their unrelenting commitment to excellence within the industry.
In an ongoing effort to improve the service and professionalism offered by Anytime Hot Water, a brand new fully responsive and customer friendly website (http://www.anytimehotwater.com.au) was launched recently. It caters specifically for the move towards mobile phone and tablet browsing. It also enables a very quick and easy online enquiry to be made via a mobile phone or tablet.
David Levy, owner of Anytime Hot Water, has worked hard for over 25 years to develop the perfect system and team for this unique hot water industry. Anytime Hot Water consists of professional and customer–focused sales consultants, plumbers and electricians. David is recognised in the industry as a leader in sales and service, and has built many long term relationships with the leading brands and suppliers within the hot water industry.
"Proper preparation prevents poor performance" is an office motto at Anytime Hot Water.
"Proper preparation prevents poor performance" is an office motto at Anytime Hot Water. Being properly prepared enables this company to provide excellent service at all times. Training of staff also means that the sales consultants are always ready and able to give advice on the appropriate action for your hot water system, whether it is gas, electric or solar.
Anytime Hot Water is a family owned business and really does go the extra mile by answering the phone both after business hours and on weekends for that emergency situation. The company recognises the importance of having hot water "ANYTIME"!
Rheem isn't the first hot water brand to congratulate David and Anytime Hot Water as a leading installer and repairer of water heaters. They are constantly being credited and accredited by other leading brands.
The Anytime Hot Water service caters for the whole of Sydney. This Sydney-wide service also extends to the large Campbelltown region and the Blue Mountains. Outside of Sydney, the same professional service is offered to residents of the Central Coast, Newcastle, Wollongong, Byron Bay and now the Gold Coast.
In conclusion, Anytime Hot Water are not slowing down any time soon, with plans to continue to offer their amazing service Australia wide. So, for anyone wanting to deal with a truly reputable leader within the hot water industry, there is no better place to go than to Anytime Hot Water – easily contactable via their customer friendly website (www.anytimehotwater.com.au). 
---
Categories: Small Business, Construction, Plumbing
Tags: hot water systems, plumber, rheem
---