American Medical Endoscopy to Attend Florida International Medical Expo (FIME) in August
Market Leader in Endoscopy and Specialty Surgical Instrumentation will be in Attendance for August Medical Expo
Press Release
-
Jul 30, 2015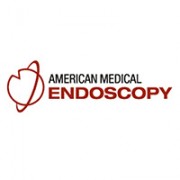 Miami, FL, July 30, 2015 (Newswire.com) - American Medical Endoscopy will attend the Florida International Medical Expo (FIME) from August 5-7, 2015 at the Miami Beach Convention Center.
Now in its 25th year, the FIME Medical Trade Fair & Congress is the largest international medical event held in the U.S. annually. More than 10,000 industry professionals visit the 500,000 square feet Miami Beach Convention Center in Miami, Florida to see the largest exhibit floor and view the latest in medical equipment, medical technology, medical services, medical products, and more.
There are a variety of exhibitors that will be in attendance at FIME this year including Hospital Suppliers, Medical Technology Providers, Dental Suppliers, Disposable Products Suppliers, Surgical Suppliers, Laboratory Suppliers, Diagnostic Suppliers, Pharmaceutical Suppliers, Imagine Suppliers, among many others.
"We are very excited to attend this year's Florida International Medical Expo," said Charlie Bourland, President of American Medical Endoscopy. "We look forward to showcasing new laparoscopic, arthroscopic and urological instrumentation from Strauss Surgical as we continue to focus on releasing new innovations for minimally invasive surgery".
On Wednesday, Aug. 5th and Thursday, Aug. 6th, the exhibit hours will be from 10:00 a.m. to 5:00 p.m., and the exhibit hours will be from 10:00 a.m. to 2:00 p.m. on Friday, Aug. 7th. American Medical Endoscopy will be at Booth #2564.
About American Medical Endoscopy
American Medical Endoscopy, founded in 1995, is a market leader in Endoscopy and Specialty Surgical Instrumentation. We specialize in a wide variety of surgical equipment and instrumentation in the following areas: Orthopedics and Neurology: Arthroscopy and Neuro/spine Saws and Drills; Urology: Cystoscopy, Lithotripsy and Ureteroscopy; Otorhinolaryngology: Sinuscopy; and, General and GYN Surgery: Laparoscopy and Hysteroscopy: Pulmonary: Bronchoscopy. Our product lines include rigid and flexible endoscopes, video camera systems, powered surgical motors, and instrumentation. Our experience, strong market position and mix of both innovative and affordable products will continue to make American Medical Endoscopy grown during our third decade.
For more information, please visit http://www.endoscopia.com/ or call 305-436-0599.
###
---
Tags: American Medical Endoscopy, Endoscope Surgical Equipment, Endoscopes, Endoscopy, Endoscopy Instrumentation, Surgical Equipment, Surgical Instrumentation
---