Yosemite Clean Energy Receives $5M Grant to Advance Ultra-Low Carbon Fuels for Sustainable Future
Press Release
•
Jul 12, 2023
The grant will support YCE's ongoing efforts to advance the development and utilization of ultra-low carbon hydrogen-based technologies to reduce greenhouse gas emissions, decrease air pollution, prevent wildfires, and achieve California's climate change and clean air goals.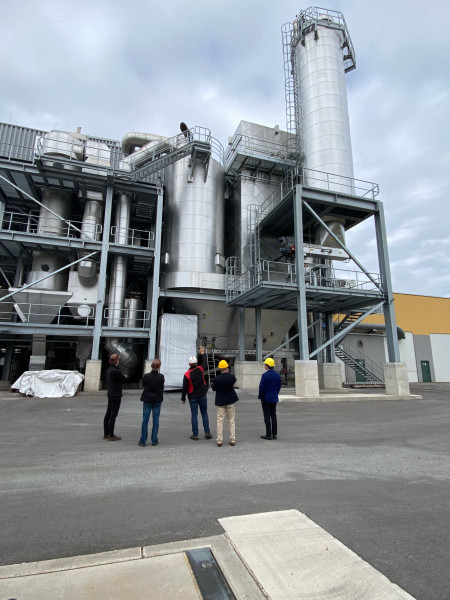 FRESNO, Calif., July 12, 2023 (Newswire.com) - Yosemite Clean Energy, LLC (YCE), a leading provider of sustainable energy solutions, is proud to announce that it has been awarded a $5M grant from the California Energy Commission (CEC). The funding will support the development of YCE's cutting-edge hydrogen production plant in Oroville, California. Only two CEC grants were awarded, placing Yosemite at the top of a competitive field.
The plant, projected to be completed in Q1 2026, aims to harness forest biomass and convert it into green hydrogen fuel. Green hydrogen is a critical component of the transition to a renewable transportation sector in California and can fuel trucks, buses, cars, ships, and planes while removing carbon dioxide emissions from the atmosphere due to its negative carbon intensity. Moreover, this innovative solution reduces particulate emissions, directly benefiting public health and mitigating the most immediate threat to our climate. Utilizing wood waste also significantly reduces the risk of catastrophic wildfire, improves ecosystem and watershed health, and will create over 55 jobs in the local community.
"We are thrilled to receive this funding, as it is a significant milestone in achieving our goal of producing sustainable transportation fuel while helping the rural forest and farm communities," said Thomas Hobby, CEO of Yosemite Clean Energy. "The grant presents us with an invaluable opportunity to continue to establish our first biofuels plant in California."
YCE stands at the forefront of a groundbreaking initiative for California, utilizing proven Austrian-based gasification technology commercialized by Repotec to produce commercial-scale carbon-negative green fuels. The grant will serve as a catalyst, expediting the development of its ultra-low carbon hydrogen-based technologies and bringing YCE closer to its goal of a cleaner, greener future.
Interact with Yosemite Clean Energy:
Source: Yosemite Clean Energy