What's Next for the COVID Pandemic - Detailed Scenarios by The Millennium Project With The American Red Cross
Press Release
•
updated: Oct 13, 2020
Three richly detailed scenarios describe how the future of the Pandemic may evolve from today to 2022.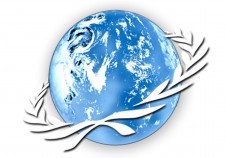 WASHINGTON, October 13, 2020 (Newswire.com) - ​​​​​​​​​​​​​​​​​​​Emergency workers are focused on the immediate crises of COVID, fires, and hurricanes leaving little time to think ahead and plan for the next 12 to 18 months. The American Red Cross turned to The Millennium Project, a global think tank with "Nodes" in 67 countries, founded in 1996, to organize the many uncertainties of the virus into alternative scenarios to assist in future planning and response. These scenarios also guide the general public to understand the overall COVID situation more fully.
"These scenarios are the best integration of medical, health, socio-economic, and psychological factors of the possible future courses of the COVID pandemic we have."
----Trevor Riggen, Sr. VP American Red Cross
The three scenarios incorporated input from over 250 medical doctors, public health professionals, emergency relief staff, economists, and futurists in five US and international Real-Time Delphi studies (a unique interactive survey process). These studies assessed the possible best, worst, and most likely conditions by January 2022. The scenarios are:
America Endures
Depression, Hubris, and Discord​
​Things go Right!
The key insights drawn from these scenarios are:
The worst is yet to come: the greatest health, financial, economic, and psychological impacts lie ahead.​
The difference between the best and worst scenarios is gigantic; the outcome will be determined over the next few months by public actions including wearing masks, physical distancing, handwashing, and avoiding indoor crowds. ​
Pinning all our hopes on a vaccine to end the COVID pandemic, is unwise.
However, a whole-of-nation strategy, responsible public behavior, strategic leadership, and international coordination can dramatically improve our situation.
"These scenarios provide integrated pictures of COVID possibilities, not just economic or medical, but the whole situation, so that people can integrate new information into a holistic picture," says Jerome Glenn, leader of the scenarios team and CEO of The Millennium Project. "We hope these will also stimulate other countries to produce scenarios for a more coherent understanding than the current fragmented information overload we have today."
Other key insights include: the pandemic is increasing inequality; psychological support systems need to be expanded; a whole-of-nation pandemic leadership connecting national plans and local community actions must anticipate greater support for the homeless, unemployed, and food security needs. These scenarios also show how US leadership with G-7, WHO, and international financial institutions would shorten the negative impacts; as well as how financial support for vaccine distribution to lower-income countries is needed to prevent continual returns of the virus with the potential of mutations impacting vaccine efficacy.
The three scenarios, plus an introduction, executive summary, conclusions, detailed lists of implications, readiness, and list of low probability events that could change the scenarios can be downloaded at: http://www.millennium-project.org/covid-19
Source: The Millennium Project
Related Files
Additional Links