Video Experts Group Introduces Video Cloud Platform
Press Release
-
updated: Apr 11, 2017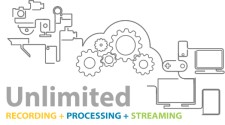 Toronto, Canada, June 22, 2016 (Newswire.com) - VXG Inc. (formally Video Experts Group), a leading video technology company, having more than a decade of history of licensing video technology solutions, today announced a launch of VXG Video Cloud Platform – a platform for Streaming, Recording and Processing of video from any Live video sources. VXG has been in a pilot mode for more than 2 years making sure that the technology is 100% robust and ready for the market on a big scale.
"Now, after we have combined Video and Cloud Technologies, we know the right approach for many years ahead," said Konst Ryashentsev, CTO of VXG. "Whether it is home surveillance, video broadcasting or social networking, we have a solution for unlimited scaling and keeping it cost effective at the same time."
VXG Video Cloud Platform makes video services automatically scalable. Whether you have 10 video channels or 1,000,000, the Platform will scale up and down automatically making the solution very cost effective. Virtually unlimited recording capacity, computing capability and robustness are guaranteed by leading Cloud infrastructure providers. With no investments needed to start using the Platform, it attracts not only big corporations but also start-ups, allowing them to prototype and market products and services not worrying about their scalability.
"We are focused exclusively on the video technology and scalability," continued Konst Ryashentsev, "and we use a simple interface with our partner's business logic, user and role management regardless of a technology that our partner is using. The Platform utilizes standard interfaces to make integration with existing business back-ends very simple. And with highly customizable Web player that works in all kind of browsers, as well as reference apps for Android and iOS, the Platform can be integrated with a new product or service within days."
About VXG
VXG is a leading video technology company, having more than a decade of history of development and licensing video technology for Embedded, Mobile and Cloud platforms. With a solid customer base and vast end-user community, VXG is on the edge of the latest technology being at the same time very close to the market. VXG gained particular traction with its Mobile Player SDK that is nowadays used in hundreds of commercial applications with tens of millions of end-users.
For more information, please visit http://www.videoexpertsgroup.com/cloud-video-platform/​
Source: Video Experts Group
Share:
---
Categories: Internet and Streaming Media, Cloud computing, Digital Media Recorders and Players, Telecommunications
Tags: Cloud computing, Cloud video, IP Camera, Periscope, RTSP, Software, Streaming, Surveillance, VXG
---