Tara's New Book 'In the Dawn of Enlightenment: God, the Consciousness That is All There Is' Contains Astute Perspectives on Understanding the Divine Powers and Their Hand on the Self and Reality
Recent release "In the Dawn of Enlightenment" from Covenant Books author Tara is a sagacious book on attaining wisdom on life and spirituality that allows transcendence toward the sublime.
Press Release
-
updated: Mar 26, 2020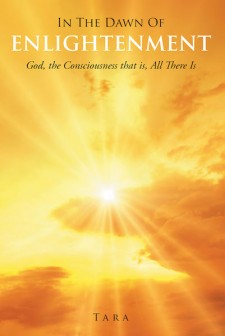 NEW YORK, March 26, 2020 (Newswire.com) - Tara, a passionate writer and author who has attained enlightenment, has completed her new book, "In the Dawn of Enlightenment": an enriching read that paves a path toward illumination on God, the self, and consciousness that leads to a better grasp of reality and an epiphany of enlightenment.
Tara writes, "This book has reached into the heart of Divine Intelligence to give an exposition on the nature of reality and 'who and what we are.'
"Briefly, God or 'Isness' is an attempt to explain an Unseen Real with the inherent power to manifest thought.
"In our world of form, there is not only no Truth, objectively speaking, but no Real. One's life is composed of beliefs, a present moment, and memory. It is changing, impermanent, and not self-created, thus relative, even illusory.
"We, humanity as a whole in form, are but One body comprised of 'the many,' who are all created living beings that emerged from the One God.
"In the wholeness of the One God, there are no opposites to bridge; the duality in such is a construct of mind and can be transcended by the truth.
"Hence form and formlessness together are a 'Consciousness' of The One God that is 'All There Is.'"
Published by Covenant Books of Murrells Inlet, South Carolina, Tara's new book explains the incomparable impact of God in opening a gateway toward awareness of his grace and the unlocking of the body and mind's ultimate potential.
This book presents the concept of genuine Truth that brings wisdom and knowledge to those who seek it.
Readers can purchase "In the Dawn of Enlightenment" at bookstores everywhere or online at the Apple iTunes store, Amazon, or Barnes & Noble.
Covenant Books is an international Christian owned and operated publishing house based in Murrells Inlet, South Carolina. Covenant Books specializes in all genres of work which appeal to the Christian market. For additional information or media inquiries, contact Covenant Books at 843-507-8373.
Source: Covenant Books
Share:
---
Categories: Books
Tags: "In the Dawn of Enlightenment", Covenant Books, Tara
---