Streetwear Brand Ricardo London Pledges Five Percent of Its Profits to 107 HBCUs During the Duration of Its Company's Lifespan
Press Release
•
Jan 11, 2023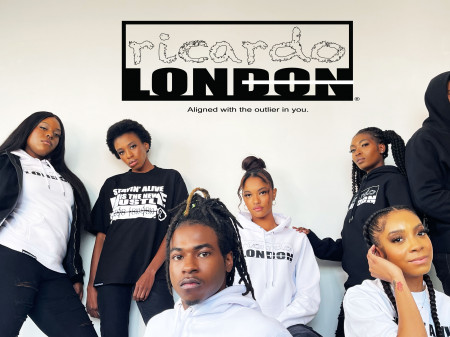 LOS ANGELES, January 11, 2023 (Newswire.com) - Ricardo London (www.ricardolondon.com), the e-commerce streetwear apparel company based in Los Angeles, California, has made the declaration to donate five percent of its profits divided amongst all 107 Historically Black Colleges and Universities (HBCU) throughout the United States in hopes of inspiring other black-owned brands, no matter the industry, to follow suit. The company made the conscious decision to contribute a percentage of its profits during the lifespan of Ricardo London's professional operations, etching in a socially conscious commitment.
It is no secret that most HBCUs are underfunded, but it is possible for small Black-owned businesses across all sectors to restructure their company's financial DNA to ease Black collegiate monetary burdens, and being a multi-million-dollar organization should not be the prerequisite for any company to do so, which is why the small team behind the young brand Ricardo London is implementing its giveback initiative immediately, and it will remain a mainstay as long as the e-commerce startup remains progressive in the streetwear market.
When asked what inspired the community initiative to donate a percentage of its company's future revenues to HBCUs, Antonio Ricardo responded, "It was during Deion Sanders' 'Club Shay Shay' interview with Shannon Sharpe that Sanders asked what his distractors were doing on a regular basis to contribute to filling the funding holes that many Black colleges endure. It was in that moment that we decided to make giving to HBCUs on a quarterly basis part of Ricardo London's outreach."
Ricardo London (www.ricardolondon.com) is an all-inclusive streetwear brand, but for its latest release, the "Shadow Alumnus Capsule Part 1", they decided to focus the capsule primarily on Black men and women as a way of sending a unified message of respect, loyalty, and commitment to Black culture. "Being that we are a Black-owned company, we felt the need to put our culture first and center, but all streetwear enthusiasts should expect future releases to encompass talent from all different walks of life," Antonio Ricardo stated.
About Ricardo London
Ricardo London (www.ricardolondon.com) is an e-commerce streetwear brand that is focused on quality-crafted, limited-edition garments and has driven community initiatives far beyond the stylish apparel it produces.
Source: Ricardo London, LLC
Related Media