SpendMend Honored as a 'Best and Brightest Company to Work for in the Nation'
Press Release
•
updated: Feb 20, 2020
SpendMend recognized as both a fastest-growing company and a best place to work.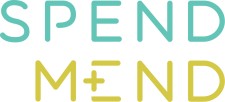 GRAND RAPIDS, Mich., February 20, 2020 (Newswire.com) - SpendMend, the leading provider of solutions to optimize the cost-cycle for the healthcare industry, announced today that it has been recognized as a 2019 Best and Brightest Company to Work for in the Nation®.
The Best and Brightest Companies to Work For® competition identifies and honors organizations that display a commitment to excellence in their human resource practices and employee enrichment. Organizations are assessed based on categories such as communication, work-life balance, employee education, diversity, recognition, retention, and more. Other notable 2019 winners included: Sony, Panasonic, and T-Mobile.
"This award means so much because this is about our employees' experience on a day-to-day basis," states Sara Patin, HR Director and Controller at SpendMend. "Our team is the heart and soul of this organization."
In addition to their national distinction with Best and Brightest, SpendMend was also recognized in Michigan state as a Fastest Growing Company in 2019 by business analytics website GrowJo.com
About SpendMend
SpendMend, delivers visibility, insights and optimization to the cost-cycle for over 250 hospitals and health systems. For 25 years, our goal has been to uphold the highest ethical and moral standards while helping hospitals improve patient care through our delivery of innovative cost-savings solutions, insightful transaction analysis, and improved visibility across business relationships.
Learn more about SpendMend: https://www.spendmend.com/
Media Contact: Amanda Geelhoed Papach, ageelhoed@spendmend.com
Source: SpendMend
Tags
Additional Links