SpendMend Acquires TurnKey Pharmacy Solutions and Elevate340B
Press Release
•
updated: Aug 25, 2020
Healthcare industry cost-cycle pioneer adds to its roster of solutions through the acquisition of pharmacy-pricing service providers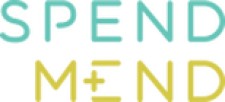 GRAND RAPIDS, Mich., August 25, 2020 (Newswire.com) - SpendMend, the leading provider of solutions to optimize the cost-cycle for the healthcare industry today announced the successful completion of its purchase of Turnkey Pharmacy Solutions and Elevate340B. SpendMend plans to immediately re-launch the joint end-to-end offering as SpendMend Pharmacy, specializing in compliance, optimization and growth services for 340B programs at hospitals, clinics and healthcare facilities across the U.S.
340B Program Background
The 340B program, passed by U.S. Congress in 1992 helps hospitals and clinics that provide care to the uninsured; the underinsured; people with HIV or AIDS; children with cancer; and other vulnerable patient segments by requiring drug companies to provide medications at a discounted price.
Using a 340B program to expand the scope of treatable patients significantly benefits the hospital by increasing reimbursements and improving overall revenue. But program participation comes with complex regulatory and audit requirements that must be managed carefully to maintain compliance.
SpendMend Pharmacy's 340B Audit and Optimization services are vital to ensure that hospitals are securing the full benefit of discounted pharmacy pricing, while remaining in compliance and prepared for periodic compliance audits by the Health Resources & Services Administration (HRSA), as well as other regulatory agencies and stakeholders.
Turnkey Pharmacy Solutions and Elevate340B
Founded in 2012 by a team of pharmacy leaders, TurnKey Pharmacy Solutions emerged into the market as a leading provider of 340B audit and compliance services and has performed over 1,000 340B audits at hospitals and clinics across the country. TurnKey established Elevate340B in 2016 as a consulting solution to help hospitals optimize and grow their 340B programs beyond the initial audit engagement.
Key Quotes
"We could not be more pleased with the outcome of the acquisition," states Robert Nahoopii, PharmD, MS, ACE, co-founder and CEO of Turnkey Pharmacy Solutions. "Joining the SpendMend team is not only a perfect cultural fit for our companies, but access to SpendMend's go-to-market resources will immediately accelerate our ability to provide vital services to hospitals and clinics across the U.S."
"The TurnKey and Elevate340B solutions integrate perfectly into our existing platform of solutions and will help us to realize a swift delivery of SpendMend Pharmacy to the marketplace," says Dan Geelhoed, CEO of SpendMend. "Our mission is to help hospitals improve patient care through the delivery of our innovative cost-savings solutions. We believe our 340B solutions will go a long way to help support the bottom line of hospitals so they can focus on delivering superb patient care."
Existing TurnKey and Elevate340B clients will not experience any disruption to services as a result of the acquisition. The SpendMend Pharmacy solution for 340B Compliance and Optimization is immediately available to existing SpendMend clients as well as for the general healthcare marketplace.
Berkery Noyes, led by Tom O'Connor, acted as exclusive financial advisor to both TurnKey Pharmacy Solutions LLC and Elevate340B, LLC.
Source: SpendMend
Related Media
Additional Links