Solve Healthcare Welcomes New Leadership and Launches Venture Arm
Company bolsters executive team and announces launch of venture arm focused on accelerating the adoption of high-impact solutions
Press Release
-
updated: May 25, 2017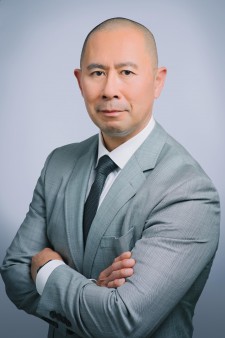 NEWPORT BEACH, Calif., May 25, 2017 (Newswire.com) - The Board of Directors of Solve Healthcare, a leading healthcare services and solutions provider, is pleased to announce the appointment of David Lee as Solve Healthcare's new Chief Healthcare Officer (CHO).
"David's bold leadership strategies and success in building value-based reimbursement models for physicians will strengthen Solve Healthcare's approach and enable customers with the perspective and tools to be prepared for critical changes," said Sheel Mehta, CIO of Solve Healthcare.
A senior executive in the healthcare enterprise for more than two decades, Mr. Lee began as an Administrative Director of Operations at PIH Health, responsible for 32 ambulatory sites with 150 physicians and over 1,200 employees. David also served as President and Chief Executive Officer for Friends of Family Health Centers (FQHC).
Prior to joining Solve Healthcare, Mr. Lee served as President and Chief Executive Officer of Huntington Health Physicians.
Mr. Lee is thrilled to join Solve, with an increased focus on innovation through preparedness. "Physician leaders are poorly equipped to navigate the impending changes and are desperate for curated guidance in dealing with various considerations before making big investments of time and/or money into a technology or solution, and Solve Healthcare is uniquely positioned to add immediate value to this critical decision-making process," Mr. Lee said.
In addition to introducing new leadership at the Company, Solve Healthcare today announced that is has formed a digital health and medical diagnostics venture capital arm.
The new Solve Ventures aims to harmonize healthcare enterprise and community stakeholders through a national network of Innovation Centres. "We've seen countless solutions providers fail as a consequence of misalignment with the needs and practical usability considerations of healthcare organizations. By fostering a transparent, accountable dialogue between innovators, clinicians, administration and patients, we believe we can drive adoption of the right solutions and give all parties the best chance to succeed," says Sajjad Khan, a Managing Partner at Solve Ventures.
Solve Ventures is actively raising capital for its flagship fund, SV Fund I, and physician-supported fund, Physician Fund I.
About Solve Healthcare
Solve Healthcare assists healthcare organizations and companies with evaluation, strategy and remediation. Our talented team of experts is staffed with technical, compliance and optimization professionals who work together to provide personalized and cost-effective solutions to medical practices, hospitals and start-ups. Solve Healthcare's solutions include IT services and support, HIPAA compliance, backup systems, EHR/PM optimization, training, interfaces, app development and business consulting.
Media Contact: 
Megan Morrow
Phone: 949.891.0300 
Email: mmorrow@solvehealthcare.com
Source: Solve Healthcare
---
Categories: Healthcare Technology, Venture Funding, Healthcare and Medical News
Tags: digital health, health information systems, healthcare innovation, healthcare startup, healthcare technology, healthcare vc, healthcare venture capital, hipaa
---