Sales Training is Dead. The Evolution of Organizational & Leadership Transformation is Coachquest
Keith Rosen, author & pioneer of executive sales coaching launches 1st company to transform managers & salespeople into performance coaches.
Press Release
-
updated: Feb 7, 2017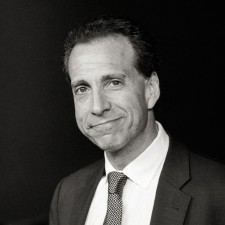 New York, NY, February 7, 2017 (Newswire.com) - ​Thirty years ago, Keith Rosen came up with an idea to create a new profession exclusively to help sales leaders, salespeople, and all people managers thrive in their careers and lives. He called it, "Executive sales coaching."
"Thirty years later, this vision has evolved into Coachquest." Coachquest helps individuals and organizations clarify their purpose to create their own quest and culture-shift so they live and operate with a clear, collective intention around their priorities, values, vision and goals.
Coachquest is the evolution of Rosen's 30-year-old coaching and training company, Profit Builders. It is the first transformational company focused on the personal transformation of people, processes and company cultures. Coachquest, another brainchild of Keith Rosen, is committed to transforming the world's leaders and salespeople into world-class coaches.
Training doesn't develop champions. Leaders do. When managers and salespeople become world-class coaches, only then can you change a culture and achieve unprecedented results.
"Top organizations do not think, respond to, communicate or see things the same way their competitors do," says Rosen. "That's why we don't train people, we transform them. When you transform your people's mindset, you transform their behavior, which in turn transforms your organization, your culture and ultimately, your results."
Coachquest has mastered the art and science of developing both the optimal mindset and attitude in addition to the critical skills that electrify individuals and organizations to achieve what they never imagined to be possible.
"Most sales training and leadership training programs fail to meet client expectations," Rosen states. "And that's because training doesn't develop champions and transform thinking. Leaders do. If managers and their salespeople don't upgrade their coaching skills and paradigm around making coaching their top priority, everyone, including your customers, suffer."
Coachquest's evolutionary coaching technology ensures all core competences, processes and best practices are embedded and sustained within the company and each person so that every client achieves a measurable, long-term return from the investment in their people.
Coachquest offers, three unique, comprehensive programs for salespeople, sales management and any people manager that become embedded in the culture of every organization so you can thrive. The Seller Coach, Coaching Salespeople Into Sales Champions and Own your Day.
"It's been a precious gift to travel the world and immerse myself in the unique culture of every country so I can connect with all people in a mutually authentic, rewarding and aligned way," says Rosen. "This is my passion, which has resulted in the transformation of over 3 million lives in 60 countries. I feel fortunate to be able to continually honor my lifelong quest - to make a difference, one person at a time."
About Coachquest
Regardless of your position as a manager or salesperson, the evolution of your role will entail becoming a world-class performance coach. Founded by Keith Rosen, best-selling author of Own Your Day and the #1 best-selling sales management coaching book on Amazon, Coaching Salespeople Into Sales Champions, Coachquest specializes in human behavior. Coachquest focuses on personal and organizational culture transformation, sales competencies and processes, prospecting, time management, creating accountability, personal productivity, turning around underperformers, employee and client retention, on-boarding and hiring.
Coachquest empowers managers and salespeople to adopt the mindset of elite leaders so they can facilitate critical, value-driven coaching conversations that result in making better critical business decisions, achieving business objectives faster, dramatically increasing sales and making you and your people your new competitive edge.
Coachquest – Transforming lives and organizations, one person at a time.
For more information or to schedule an interview, please contact:
Lori Glick
​Email: Lorig@coachquest.com​
Contact Form: Contact Us Here
Source: Coachquest
---
Categories: Business Development, Business Technology, Business to Business, Training and Education, Online Training and Educational Solutions, Middle Management
Tags: coaching for managers, coaching for salespeople, executive coaching, leadership coaching, leadership development, leadership training, sales coaching, sales management coach training, sales management training, sales training, time management, training for managers
---