Rancho BioSciences Honored as One of the Fortune Best Workplaces in BioPharma 2023
Press Release
•
Nov 8, 2023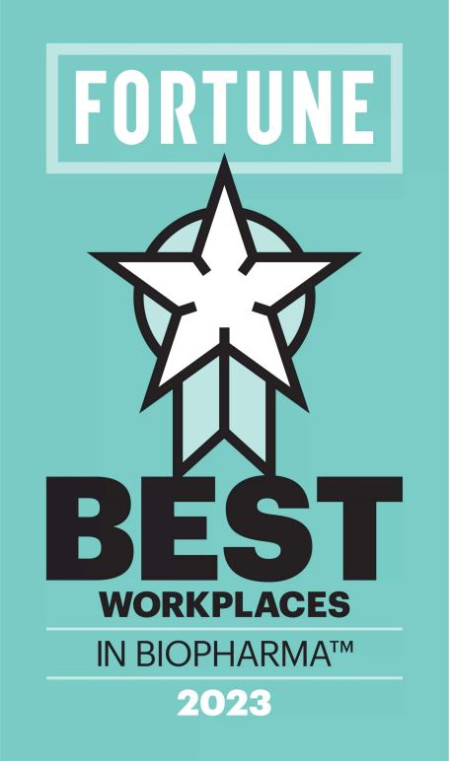 SAN DIEGO, November 8, 2023 (Newswire.com) - Rancho BioSciences, the leading Data Science Services company based in San Diego, CA, is proud to announce its recognition as one of the Fortune Best Workplaces in BioPharma™ for 2023. The company secured the 21st spot in small and medium BioPharma companies, reflecting its unwavering commitment to fostering a positive, inclusive, and employee-centric work environment.
The Fortune Best Workplaces in BioPharma™ accolade, produced in partnership with the people analytics firm Great Place to Work®, is the gold standard for recognizing organizations that excel in creating workplaces where employees feel valued, respected, and heard. The honor is determined primarily by comprehensive feedback from employees and embodies the essence of trust, innovation, and care that companies in the biotechnology and pharmaceutical industry exhibit.
"We are truly humbled and delighted to receive this recognition," said CEO Julie Bryant, "It's a testament to the collaborative and open culture we have cultivated at Rancho BioSciences. When our employees say, 'They really care about the people who work here and ensure that everyone is comfortable,' it reinforces our commitment to continue doing just that. Our success is driven by the collective efforts of our incredible team."
The accolade is backed by rigorous research methodologies of Great Place to Work®. Utilizing the proprietary Trust Index™ survey, the analysis captures key behaviors that form the foundation of great workplaces, from trust in management and connection with colleagues to loyalty to the company. The ranking not only validates the positive sentiments of the employees but also showcases how companies like Rancho BioSciences play a pivotal role in setting industry standards for workplace excellence.
What employees are saying: "They really care about the people who work here and ensure that everyone is comfortable. They do not just say buzzwords for the sake of making people feel emotionally secure, they actually do what they say they will. The management team is very receptive to hearing feedback and you are not penalized if there is a difference in opinion. We learn from each other, and from hearing differing perspectives which makes this a great place to work."
This year, Great Place to Work® analyzed feedback from companies employing 7.5 million people in the U.S., of which over 29,000 responses came from the biotechnology & pharmaceuticals sector. The inclusion of Rancho BioSciences in this elite list underscores its dedication to enhancing the employee experience, from the front lines to senior management, across every demographic.
To learn more about Rancho BioSciences and its ongoing efforts in creating an exceptional workplace, visit Rancho's Website.
Interested in joining our dynamic team? Explore exciting opportunities and apply now at:
https://ranchobiosciences.isolvedhire.com/jobs/
About Rancho:
Founded in 2012, Rancho BioSciences is a privately held company offering services for data curation, management and analysis for companies engaged in pharmaceutical research and development. Its clients include top 20 pharma and biotech companies, research foundations, government labs and academic groups.
Julie Bryant, CEO
Julie.Bryant@RanchoBiosciences.com
Source: Rancho BioSciences