Keiretsu Forum Mid-Atlantic Investor Academy: Telling Angel Investors the Truth and Debunking Myths About Life Science Exits
Press Release
•
updated: Jun 17, 2019
This week, Keiretsu Forum Mid-Atlantic introduces the next workshop in the Investor Academy series. The group will explore the truths and debunk the myths associated with Life Science Exits.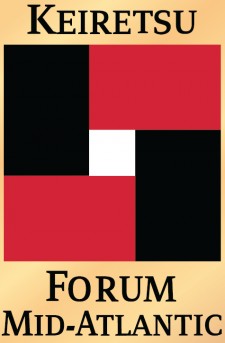 PHILADELPHIA, June 17, 2019 (Newswire.com) - ​​​​​​​Life Science investing is different from Tech investing. There are hurdles faced in testing and clinical trials that don't have a comparison in the Technology silo. Companies raising money within the Life Sciences silo may need to go through several series of funding and can travel very different journeys to get to an exit. In addition, within Life Science, the strategy of the startup company can differ based on how they chose to navigate the path to exit. Keiretsu Forum Mid-Atlantic wants to debunk the myths that could affect investment for angel investor members.
Some investors believe that Life Science deals can take eight to ten years to liquidity because of regulatory and capital requirements. However, this may not be true. Some companies may achieve an exit well before they proceed to the end of a regulatory pathway. Some companies may have a shorter timeline because they are repurposing an existing drug for a new use. Finally, medical devices can achieve FDA approval within months if the Fast-Track process is effectively managed.
Keiretsu Forum Mid-Atlantic invited, David Baker, CEO Vallon Pharmaceuticals to address members at an Investors Workshop on Wednesday, June 19 to address the truths and myths surrounding Life Science liquidity events. The workshop will address the stages at which a Life Science company may start looking at potential exits versus the behaviors and language used by a company actively seeking an exit. To further empower Keiretsu Forum members, David will coach investors on inquiries that can be made to better decode the startup company's assertions.
David Baker is a co-founder of Vallon Pharmaceuticals and has over 25 years of executive, operational and commercial leadership experience in the biopharmaceutical industry. He has been directly involved with the commercialization of five medications with annual sales in excess of $1 billion each, including Adderall XR® and Vyvanse®, the two most successful ADHD brands based on annual revenue.
For more information on Keiretsu Forum Mid-Atlantic, visit Keiretsuforum-midatlantic.com.
# # #
Keiretsu Forum Mid-Atlantic is part of Keiretsu Forum, the world's largest and most active investment community of early-stage angel investors and recently awarded Innovation Enabler by Innovations of the World Magazine. Founded in California in 2000, Keiretsu Forum now includes 53 chapters on 4 continents. Keiretsu Forum is known for thorough due diligence and exceptional deal flow. For more information about Keiretsu Forum Mid-Atlantic visit Keiretsuforum-midatlantic.com.
Source: Keiretsu Forum Mid-Atlantic
Related Media