International Association of Women Recognizes Sharon Chappell, Ph.D., as a 2020-2021 Influencer
Dr. Sharon Chappell, Founder/Executive Artistic Director at Well Beings Studio, joins networking organization
Press Release
-
updated: Mar 24, 2020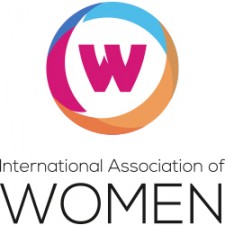 CHICAGO, March 24, 2020 (Newswire.com) - ​The International Association of Women (IAW) recognizes Sharon Chappell, Ph.D., as a 2020-2021 Influencer. She is acknowledged as a leader in education and health and wellness. The International Association of Women (IAW) is a global in-person and online networking platform with more than 100 local chapters, International Chapters and 1000+ in-person and virtual events.
For more than a decade, Dr. Sharon Chappell has been a Teacher Educator at California State University Fullerton, where she specializes in social emotional learning, the arts and inclusive school climates. She is also a breast cancer survivor who is using her battle with cancer and her experience as a young girl watching her father struggle with cancer and other health issues, to help children and families who have been touched by similar difficulties.
"I co-founded Well Beings Studio, a nonprofit, in 2020 after my two-year journey with breast cancer," she said. "During cancer, I wrote and published the children's book, Little Green Monster: Cancer Magic! and created the Little Green Monster Project for families impacted by cancer." 
Through her initiatives and partnerships with more than 50 organizations, Dr. Chappell has donated over 2,000 copies of her book and helped families through her creative arts materials and healing workshops. Her website blog is also a good resource for families.
"I have raised more than $60,000 to fund this project, which has served as the model for the establishment of the Well Beings Studio," she added. "Our motto is: read, feel, create, heal."
As the sole administrator of her nonprofit, Dr. Chappell wears many hats, including writer, artist, nonprofit leader, educator, child advocate, creative visionary, grant writer, fundraiser and administrator. And while she loves her work, she sometimes feels isolated and has struggled with self-worth, depression and anxiety. "This mood disorder has been with me since childhood, and while cancer refocused me and my thinking toward positivity, self-care and mindfulness, I still struggle with the isolation of working as a one-woman show," she said.
Despite her self-doubts and overwhelming responsibilities, Dr. Chappell perseveres. She is thankful for the encouragement of her family and friends and continues to work toward her goals of helping others.
"I hope to someday launch the nationwide impact of Well Beings Studio as a resource hub for creative arts resources and experiences for families impacted by cancer, other traumas and hardships," Dr. Chappell said. "This includes continuing to write and illustrate books, support other authors and illustrators, facilitate arts workshops for impacted families and support other facilitators in regions beyond my own."
Education & Accomplishments: Finalist, Hero of Hope Patient Award, Association of Oncology Nurse Navigators, 2019; Ph.D., Arizona State University, Education; M.A., School of the Art Institute of Chicago, Art Education; B.A., UC Berkeley, English and Women's Studies; Multiple Subject Teaching Credential, Diversity Emphasis, UC San Diego; Advanced Spanish Language Certificate
Source: International Association of Professional Women
Share:
---
Categories: Healthcare
Tags: cancer survivor, children's book, creative arts, healing workshops, nonprofit, teacher educator
---