Humorous Short Film Sparks Interest in COGENCY GLOBAL's Process Agent Services
Press Release
•
updated: May 13, 2021
The company's short film has generated increased interest in what COGENCY GLOBAL can do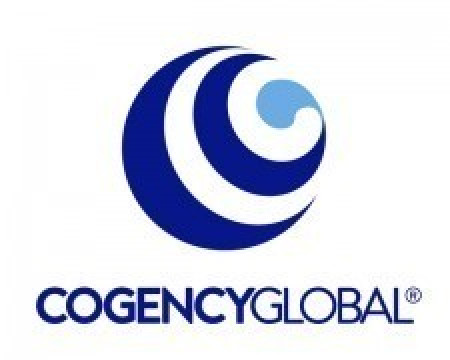 NEW YORK, May 13, 2021 (Newswire.com) - The world of process agent services isn't normally known for its humor. However, with the premier of the short film, Unintended Consequences: The Process Agent Who Saved My Life, COGENCY GLOBAL has received a surge of new process agent inquiries—plus over 100,000 views on YouTube.
The five-minute-long Unintended Consequences was COGENCY GLOBAL's most ambitious project to date and followed the release of two other popular video-driven ad campaigns: Circus and Going Global. Production was stalled due to COVID-19, however cast and crew were able to come together to film.
"We work in a B2B industry and deal with clients who are supporting multi-million and multi-billion dollar global deals, so injecting some humor into this film was unexpected and attention-getting," says Tigist Ketema, the VP of Global Digital Marketing at COGENCY GLOBAL and Executive Producer of the film. "I think that's what really drew people in who would have otherwise ignored a predictable and straightlaced approach to the topic."
COGENCY GLOBAL's process agent services provide businesses with an appointed representative upon whom legal documents may be served, typically in financing transactions. This is key for both U.S. and international companies who may not have a physical address in all of the areas they do business. One of the advantages of working with COGENCY GLOBAL is that their responsive service teams understand the urgency of providing the appointment letter required for a deal to close. COGENCY also offers a unique pricing model that allows companies to save money on complex transactions involving multiple contracts and appointing parties.
Unintended Consequences also resulted in a partnership with the Rare Species Conservatory Foundation. As a result, COGENCY GLOBAL also used the video to draw attention to the plight of the pygmy marmoset and the work the organization does to preserve endangered animals.
About COGENCY GLOBAL
COGENCY GLOBAL, founded in 1980, is a professional international registered agent service provider that offers fast and efficient corporate, secured transaction and representation solutions needed by companies and their counsel for transactions and corporate compliance. Headquartered in New York City, with offices throughout the United States as well as in London, Hong Kong and Singapore, COGENCY GLOBAL is well-positioned to support legal and business professionals around the world.
Source: COGENCY GLOBAL