Good Dogg Announces Non-Profit Charity Partnerships
Press Release
•
updated: Jul 12, 2021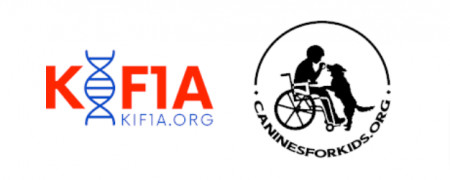 MELBOURNE, Fla., July 12, 2021 (Newswire.com) - Good Dogg Beverage announced partnerships with CaninesForKids.org and KIF1A.org on July 8, 2021. A portion of profits from each hard seltzer sold will be donated to support both of these non-profit charities.
The "Leverage the Beverage™" campaign reflects who Good Dogg Beverage truly is—a company built on the value of giving back. Founders of the company constantly research and find quality organizations making a difference in the lives of kids and their best friends—dogs!
"We are honored to partner with a handful of organizations on an ongoing basis, supporting their efforts and helping to champion their causes," said Andrew Parry, Director of Marketing and Communications for Good Dogg Beverage. "Whether it's through giving donations or personally lending a helping hand, we always strive to give back."
Canines For Disabled Kids (CDK) is an organization that helps families find a service dog based on their child's specific needs. They provide free training for families, schools, and communities to prepare them for their new service dog.
KIF1A.org is a global community dedicated to improving the lives of those affected by KIF1A Associated Neurological Disorder (KAND). They accelerate research to find a cure and advocate for awareness.
"Both of these partnerships are extremely important to us due to their dedication to helping children in need, and providing them with the necessary tools to make a difference today and beyond," said Parry.
Partnering with KIF1A and CDK furthers Good Dogg Beverage's mission to "Leverage The Beverage™," where they find opportunities to give back to kids with rare diseases and the furry friends that help them.
For more information about Good Dogg Beverage, please contact Andrew Parry, Director of Marketing and Communications, at aparry@gooddoggbeverage.com or phone at (321) 344-7781. Inquirers may also contact Crystal Mazuera at The A.D. Leaf Marketing Firm by email at Crystal.Mazuera@theadleaf.com or via phone at (321) 255-0900 ext. 704.
Source: Good Dogg Beverage