Emergency Care Partners and Its Louisiana Partner Ascension Emergency Physicians to Provide Emergency Medicine Services at Our Lady of the Lake Assumption Community Hospital
Press Release
•
Oct 6, 2023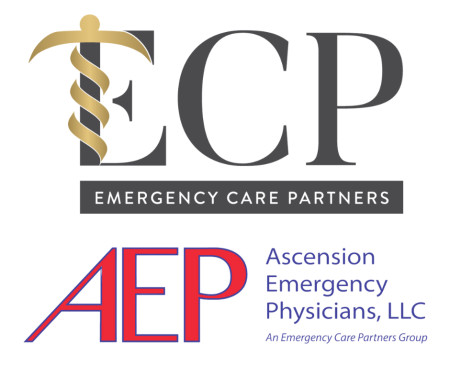 NAPOLEONVILLE, La., October 6, 2023 (Newswire.com) - Emergency Care Partners (ECP) and local partner Ascension Emergency Physicians (AEP) are pleased to announce a new partnership with Our Lady of the Lake Assumption Community Hospital in Napoleonville, Louisiana, to provide emergency medicine services, beginning October 1, 2023.
Assumption Community Hospital is a part of the Franciscan Missionaries of Our Lady Health System (FMOL), a leading health innovator in Louisiana and Mississippi. Assumption selected AEP because of its dedication to the local community, ability to provide a premier patient experience, and premium quality of care through physician partnership and facility alignment.
"Assumption Community Hospital plays a critical role in care for the parish and surrounding rural communities. We look forward to our partnership and contributing to the health of the community," said Chris Trevino, MD, FACEP, VP, Physician Executive – FMOL Baton Rouge Market Emergency Services.
"We are pleased to see the continued expansion of our partnership with FMOL. The Health System has a long-standing commitment to providing the highest quality of care to the communities it serves. We welcome the opportunity to continue supporting their mission through true physician leadership and signature patient service," said Bill Yarbrough, CEO of Emergency Care Partners.
About Ascension Emergency Physicians (AEP)
Ascension Emergency Physicians (AEP) proudly serves the emergency medicine needs of rural Louisiana. AEP's goal is to remain local and focused, allowing the team to provide tailored services to emergency departments and work hand-in-hand with staff to drive metrics. AEP works alongside Professional Emergency Physician Associates (PEPA) and Professional Emergency Medicine Management (PEMM) to offer real-time clinical analytics, true physician leadership, and real expertise in emergency department services — exploring the complete extent of the efficiency process. Together, the local, physician-run private practice groups proudly serve seventeen Louisiana hospitals. For more information, visit: ascensionep.net
About Emergency Care Partners (ECP)
Emergency Care Partners (ECP) is a leading national physician-owned provider of emergency medicine services. ECP currently provides physician-led services in eight states and sees more than 1.4 million patient visits annually, supported by a clinical workforce of 1000+ physicians and mid-level providers. ECP employs a differentiated model relative to other platforms in the emergency medicine space, highlighted by the ability to maintain local ownership through its physician partnership model and the ability for regional/local groups to maintain their branding and clinical autonomy while benefitting from ECP's significant resources. For more information, visit www.ecp.net.
Our Lady of the Lake Assumption Community Hospital (Assumption)
Our Lady of the Lake Assumption Community Hospital serves the Napoleonville, Louisiana, community with 24/7 emergency medicine care. The hospital is part of the Franciscan Missionaries of Our Lady Health System (FMOL). Assumption Community Hospital has been recognized as one of the Top 20 Critical Access Hospitals for Best Practice in Patient Satisfaction in the United States. Learn more at www.fmolhs.org/locations/greater-baton-rouge/our-lady-of-the-lake-assumption-community-hospital
Source: Emergency Care Partners