Dr. Steven Passik Has Joined the Scientific Advisory Board of Bridge Therapeutics
Bridge Therapeutics Announces the Addition of Dr. Steve Passik to Its Scientific Advisory Board
Press Release
-
updated: Nov 7, 2018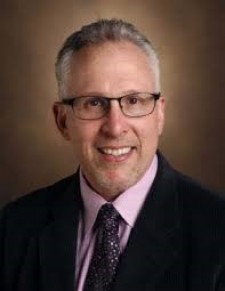 BIRMINGHAM, Ala., November 7, 2018 (Newswire.com) - Steve Passik Ph.D., Clinical Psychology, is a recognized leader and researcher in pain management and addiction. The intersection of pain and addiction has been the focus for much of his teaching activities and peer reviewed articles. He has written extensively on the treatment of cancer and AIDS patient's pain management.
Dr. Passik has been a Principal Investigator for numerous clinical trials funded by both pharmaceutical companies and government funded organizations. He has been the recipient of numerous awards for his excellence in clinical research.
"Dr. Passik has a wealth of knowledge on the practical application of pain management in the real world, not just in the clinical setting. I'm excited to see what he will add to Bridge's efforts in developing safer chronic pain treatments," says Dr. Greg Sullivan, Chief Science Officer and founder of Bridge Therapeutics.
As a member of Bridge's Scientific Advisory Board, Dr. Passik will help guide decisions on how best to develop its therapies as well as to validate Bridge's approach to addressing the Opioid Epidemic to key audiences including investors, regulators, and payors.
About Bridge Therapeutics
Bridge Therapeutics is an innovative, late development-stage specialty pharmaceutical company pursuing U.S. Food and Drug Administration (FDA) and European Medicines Agency (EMA) approvals of a patented (U.S. Patent #8410092) drug combination, BT-205, for the treatment of chronic pain in opioid-experienced patients. Its investigational drug BT-205 is a unique combination of two chronic pain drugs — the partial-agonist opioid buprenorphine and the NSAID meloxicam — delivered in a state-of-the-art sublingual formulation. Bridge Therapeutics' goal is to make the BT-205 compound and other investigational new drug candidates available to millions of patients experiencing chronic pain.
Media Contact:
Alton Kelley
Phone: 877-223-6949
Email: alton@bridgerx.net
Source: Bridge Therapeutics
---
Categories: Pharmaceuticals and Biotech, Business News
Tags: buprenorphine, chronic pain, key opinion leader, opioid addiction
---