Dennis Beall of SpendMend Named a Top 50 Global Healthcare Consultant by the Consulting Report
Press Release
•
Oct 7, 2021
Dennis Beall, the head of SpendMend's Medical Device Management practice, recognized as leading consultant in the healthcare industry.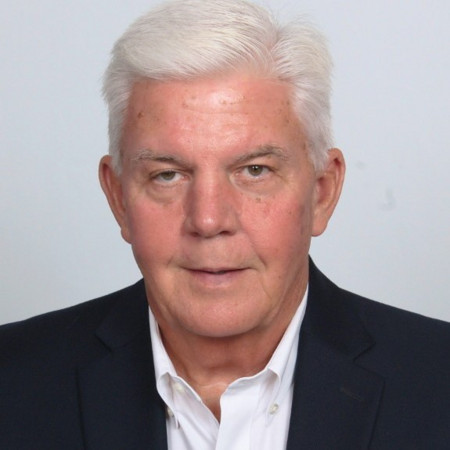 GRAND RAPIDS, Mich., October 7, 2021 (Newswire.com) - SpendMend, the leading provider of tech-enabled solutions to optimize the cost-cycle for the healthcare industry, announced today that Dennis Beall has been recognized by The Consulting Report on their 2021 listing of the Top 50 Healthcare Consultants across the globe.
The elite list of honorees is comprised of individuals who advise the world's largest and fastest-growing healthcare and life sciences companies. Through their deep domain expertise, they provide strategic insight to management teams across the healthcare landscape so they may better guide and grow their organizations. This year's awardees were nominated and selected based on their demonstrated career commitment to the healthcare industry and their ability to deliver consistent best-in-class consulting services.
Dennis Beall has been a dedicated healthcare consultant for over 20 years, focusing specifically on Medical Device Audit and Compliance for the past 10 years. In his current role, Dennis guides large healthcare systems to better manage their explant credit process while navigating complicated Medicare statutes and regulations and avoiding steep fees fines and penalties.
"Dennis is a rare professional who merges expansive industry knowledge with a tireless work ethic," states Al Brander, Chief Sales Officer of SpendMend, "He's dedicated to his client base and cares deeply about supporting the healthcare industry"
"It's an honor to be recognized for my contributions to the healthcare market over the past several years," said Dennis Beall, Head of Medical Device Audit and Compliance at SpendMend "But more than that, I feel privileged to serve the healthcare community and to support my clients as they strive to deliver excellent patient care."
For a complete listing of the 2021 honorees, please visit: https://www.theconsultingreport.com/the-top-50-healthcare-consultants-of-2021/
About SpendMend
SpendMend is the leading provider of tech-enabled cost-savings solutions in the healthcare industry. By combining the use of data, proprietary technology, and rigorous analytics with its healthcare focus and expertise, SpendMend partners with healthcare networks to improve and optimize their costs in meaningful and collaborative ways. SpendMend's mission is to help its customers improve their patient care through innovative cost-savings solutions.
Source: SpendMend
Related Media