Costa Media Boston Radio Team to Be Led by Executive Bill Blake
Press Release
•
updated: Aug 17, 2021
Partner and Co-Founder Bill Blake to Serve as General Manager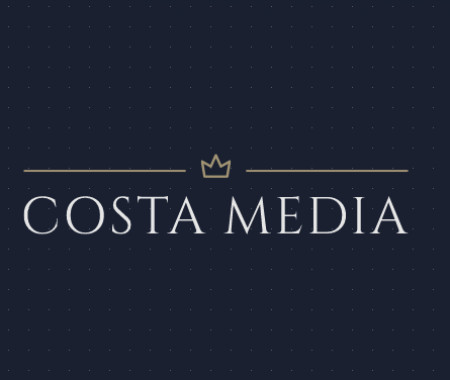 NEW YORK, August 17, 2021 (Newswire.com) - Costa Media Boston, the recently founded broadcast company and radio station WCCM LatinX 103.7 in Boston, Massachusetts, will be led by executive Bill Blake. As President of Sales for COSTA MEDIA, Blake began his role of General Manager on Aug. 2 and will report directly to Managing Partner Jose Villafañe. Blake has relocated from Virginia to Boston.
Blake brings with him more than 20 years of media sales experience while working in New York, Los Angeles, and San Francisco markets. Blake served 12 years in New York as Sales Manager at CoxReps and Katz Media Communications, followed by five at BET Cable Network. In San Francisco, Blake was National Sales Manager for COX Media Group KTVU Fox2, sister station KICU TV-36, where he grew the station's shares to beat the CW. While at COX Media Virginia, he was awarded Local Sales Manager of the Year in 2017.
"My experience in both the local and national station sales will be helpful in executing our strategy, which is key as we launch our first station," said Blake. "I'm thrilled to embark on this exciting new endeavor and serve the local Hispanic communities, creating new partnerships and offering premium programming that's been missing for so many years."
Boston, the #10 DMA and #21 Hispanic market, is COSTA MEDIA's first broadcast radio station, a result of the lack of radio stations catering to the Hispanic community. WCCM LatinX 103.7 is introducing a NEW FORMAT MIX of Latin Pop and Latin Urban Music, and daily broadcast of the popular Chiquibaby Show. WCCM is also the official home of the BOSTON RED SOX baseball team. URL: www.latinx103.com
Gerardo López will serve as VP of Programming. López is CEO of both Chiquibaby Radio Show and Podcast and La Pantera Radio Network, two successful assets under his leadership and management. López is a well-respected media executive, working previously with Univision Radio and Spanish Broadcasting Systems, the two largest Spanish Radio Companies in the U.S. As part of the executive team, Miguel Angel Venegas will serve as VP of Marketing and Dominic Amarito will head up the National Sales team.
About LatinX Boston
The LatinX Boston mission is to serve the Latino communities in the Boston area while introducing a new format mix of Latin Pop and Latin Urban Music. WCCM has been serving the Hispanic community in Boston for 20 years and our goal is to continue that tradition with radio that entertains. WCCM is the official home of the Boston Red Sox baseball team.
About Costa Media
COSTA MEDIA is a new multimedia Hispanic-owned broadcasting company, with a management team that has over 50 years of experience in radio sales, programming, and marketing, that is focused on terrestrial radio, streaming, podcasting, and live events with an in-house sales team overseeing national spot and network radio. Costa Media Boston connects local communities with a common Hispanic heritage through music, entertainment, and live sport.
Media Contacts:
Bill Blake, General Manager & Managing Partner, bill@latinx103.com
Miguel Venegas, VP of Marketing, miguel@latinx103.com
Source: Costa Media