CogniFit Continues Its Growth in Asia and Brings Its Brain Fitness Solutions to South Korea
CogniFit launches in South Korea and now offers its cognitive tests and brain training to the top 3 Asian markets including Japan and China
Press Release
-
updated: May 3, 2017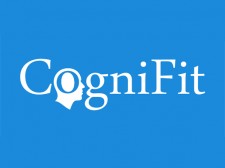 New York, NY, May 3, 2017 (Newswire.com) - CogniFit, a global leader in cognitive assessments and brain training applications, already offers its services in more than 100 countries and 16 languages (English, Spanish, Brazilian, French, Portuguese, German, Italian, Dutch, Serbian, Greek, Turkish, Arabic, Hebrew, Russian, Mandarin, and Japanese). Today, CogniFit is reaching Asia's fourth-largest economy by releasing its brain training games in Korean.
"CogniFit's availability in South Korea is long overdue with their technologically advanced population, their aging demography, their video gaming culture and edtech enthusiasm.", said CogniFit Chairman Nathanael Eisenberg. "CogniFit brain training applications can now better help South Korean seniors with age-related cognitive decline, as well as the younger population through the CogniFit for Education platform translated in Korean". 
South Korea, like many other industrialized nations around the globe, suffers from a rapidly aging population. Around 6.5 million out of the country's 50 million population were 65 years or older in 2016. In the next 10 years, one out of five South Koreans will be retired, according to a Statistics Korea report in December 2016. As this population ages, CogniFit brain fitness solutions can help people maintain their brain health and better manage their cognitive function. It can also help users with memory, attention, coordination, perception, and reasoning. CogniFit cognitive assessments and brain training programs have been validated by the scientific community and independent universities around the world.
Education is highly regarded in South Korean culture and is perceived as the means to climb up the socio-economic ladder. The schools a child attends can determine everything from social status to job opportunity. South Korean parents spend more on education (15% of their gross national product) than any other nation in the world. The country is a leader in leveraging technology in the classroom, by implementing devices such as tablets, LCD blackboards, and other high-tech products  with an educational component that reflect the ever-changing technology market, like the CogniFit for Education platform.  This digital platform includes a neurocognitive assessment and brain training program designed to help teachers assess, train, and track students' cognitive progress through intelligent brain games. The program works by identifying the students' strongest and weakest cognitive skills, and help improve those in need over time. 
Watch an introductory video of the CogniFit Brain Fitness methodology directly on our YouTube page and learn more about the CogniFit for Education platform on our dedicated CogniFit page.
For further inquiries and media interviews, please contact Molly Minchew at m.minchew@cognifit.com

About CogniFit
CogniFit is a global leader in developing online programs to assess and train core cognitive areas such as attention, memory, coordination, perception, and reasoning. As a digital health company, CogniFit specializes in scientifically validated cognitive tests and brain training programs, all available online at www.cognifit.com.
CogniFit's patented technology has been designed by an international team of scientists, neurologists, and psychologists who investigate and combine the latest discoveries on the brain with advanced adaptive algorithms and big data analytics. For over 15 years, CogniFit has been developing personalized brain fitness programs with leading scientific institutions and published its results in several peer-reviewed publications.
Today a major vendor in the cognitive assessment and training market, CogniFit offers its programs to individuals and companies in various verticals, such as healthcare, education, research, health and wellness, driving, and human resources.
Source: CogniFit
Share:
---
Categories: Parenting, Private Schools, Home Schooling
Tags: brain game, brain test, brain training, CogniFit, cognition, cognitive skills, cognitive stimulation, Korean, smart education, South Korea
---