CodeScan Announces 2020 Winter Release - a Holistic Code Scan Solution for Salesforce Developers
Press Release
•
updated: Apr 15, 2020
CodeScan launches a Salesforce Metadata ruleset for its static code analysis tool in addition to the robust ruleset for APEX, Visual Force, and Lightning web components to serve Salesforce developers at all levels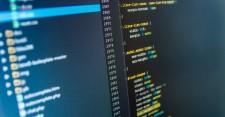 SAN DIEGO, April 15, 2020 (Newswire.com) - CodeScan Enterprises LLC today announced the launch of the Metadata scanning technology of Salesforce that will bring Salesforce developers an essential piece to complete a holistic approach to the most extensive static code analysis in the Salesforce ecosystem.
The new release includes a broad set of Metadata rules for the first time on a Static Code Analysis of Salesforce, along with enhanced APEX rules and other improvements. This release offers an additional level of security and quality for the Salesforce platform as the Metadata is the closest layer for the Salesforce end users. The new rules currently cover security settings, custom fields, custom objects, sharing rules, permissions, and record type ID. The Metadata is a crucial component in Salesforce to increase the efficiency and security of the system.
"This new release shows our commitment to our customers. Launching the Metadata rules improves our product and supporting our vision to empower developers with a tool that makes them much more productive and efficient during the development cycle," says Lior Kuyar, CEO at CodeScan.
"We are proud to offer the largest ruleset in the ecosystem; this release shows the depth of our product in Salesforce to serve the large enterprise customers that need the entire suite of checks," says Nitay Gold, COO at CodeScan.
The Metadata component will be available starting today, April 15, 2020, with no additional cost for our customers. For more information on the CodeScan holistic solution and the Metadata solution specifically, visit https://www.codescan.io/.
About CodeScan Enterprises LLC: CodeScan empowers developers on the Salesforce platform at all levels with a static code analysis that enables them to improve product delivery faster, cleaner, and more secure. CodeScan, founded in 2014, has managed to develop the largest ruleset in the Salesforce ecosystem for APEX, Visual Force, and Lightning component, and now Metadata as well. Acquired more than 150 customers and known for its broad enterprise portfolio.
Media:
​Nitay Gold
CodeScan Enterprises LLC
Phone: +1.612.419.8614
Email: Nitay.Gold@CodeScan.io
Source: CodeScan Enterprises LLC