Child Family Health International Launches Virtual Opportunities for Global Health Education
Press Release
•
updated: May 22, 2020
Nonprofit leader in Global Health Education launches a portfolio of virtual opportunities for participants and students at undergraduate and graduate levels including internships, courses, public health practica, and more.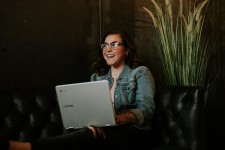 OAKLAND, Calif., May 22, 2020 (Newswire.com) - Child Family Health International (CFHI), the leading nonprofit organization providing community-based Global Health Education Programs for hundreds of students and universities, today announced the launch of a variety of Virtual Opportunities including internships, courses, practica, and more. CFHI is also working closely with academic institutions to offer custom and tailored global health learning opportunities for students. Many of these opportunities are offered in collaboration with CFHI partner Aperian Global.
As a United Nations-recognized, award-winning leader in global health education, CFHI's programs are made possible thanks to long-standing collaborations with global partners in 12 countries. All programs are grounded in Fair-Trade Learning principles and rooted in ethical, sustainable best practices. Virtual programs offer participants the ability to engage in competency-based global learning from home, including mentorship and engagement with community leaders and experts from around the world.
Many of CFHI's global partners are on the front lines of the COVID-19 response in their communities; they bring this expertise in global health to their work with CFHI participants. CFHI Medical Director in La Paz, Bolivia, Dr. Cecilia Uribe de Chavez shares: "All health professionals work a lot more now, but it is an honor to be on the front lines of this battle. It is exhausting yet beautiful and satisfying." CFHI's Medical Director in Uganda, Dr. Geoffrey Anguyo, is leading a public health information campaign about COVID-19 via radio, while Dr. Wilfrido Torres, CFHI Medical Director in Guayaquil, Ecuador is helping to save lives and provide crucial information to his community as an epidemiologist and senior employee at the Ministry of Health. Each of CFHI's global partners are able to share their wealth of expertise and experience in global health, health systems, and the practice of clinical care in lower-resource settings with CFHI participants.
"It's an honor to offer these virtual opportunities," says CFHI Executive Director Jessica Evert, MD. "As individuals and institutions work to adapt global health education programming to new realities in the face of COVID-19, CFHI is a partner to help extend capacity and expertise for global health learning."
For more information visit CFHI Virtual Opportunities.
Source: Child Family Health International