Car Rental Market to See 5.9% Annual Growth Through 2023
Industry Boosted by the Growing Sharing Economy
Press Release
-
updated: Aug 1, 2019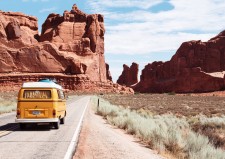 WELLESLEY, Mass., August 1, 2019 (Newswire.com) - New technology and the growing sharing economy are two factors which drive growth of the global car rentals market, according to a report by BCC Research, "Car Rentals: Global Markets to 2023."
The market expects to see a compound annual growth rate (CAGR) of 5.9% through 2023, when it could be worth $82.8 billion.
Major players in the market include Enterprise, Avis, Hertz and Sixt.
Research Highlights
The North America market for car rentals should grow from $32.3 billion in 2018 to reach $40 billion by 2023 at a CAGR of 4.4%.
The Asia-Pacific market of car rentals should grow from $10.8 billion in 2018 to reach $17.9 billion by 2023 at a CAGR of 10.7%.
Enterprise holds the largest global market share by far, at 23.6%, followed by Avis at 10.5%.
Read the full report here: https://www.bccresearch.com/market-research/energy-and-resources/car-rentals-global-markets-report.html
"An ever-increasing number of companies—both startups and established enterprises—are focusing on the subject of mobility and often with it they pair electric vehicles," writes analyst Paul Korzeniowski. "New, innovative approaches and new concepts are developing. Each of these ideas need a testing ground. Meanwhile, car renters need to maintain their existing business—and its revenue streams. Consequently, they are moving in many directions."
Constraints on the Car Rentals Market
The success of Uber illustrates the potential impact on car renters today. Traditional auto renters must figure out their value-add and role in this rapidly changing marketplace.
Editors/reporters requesting analyst interviews should contact Sarah Greenberg at press@bccresearch.com.
Source: BCC Research
Share:
---
Tags: Avis market, car rental market, Enterprise market, ride sharing market, sharing economy, Uber market
---