Callyssee Launches New Mobile App, Simplifying the Shopping Experience for Skincare Lovers
Press Release
•
updated: Oct 20, 2021
Miami-based skincare brand has debuted the launch of its free mobile app, available for both Apple and Android™ users.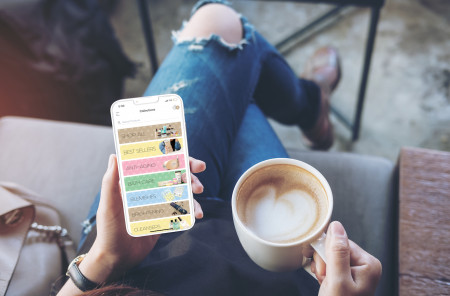 MIAMI, October 20, 2021 (Newswire.com) - Callyssee, a Miami-based skincare brand, has launched their brand-new mobile app, as a way to simplify the shopping experience for skincare connoisseurs on the go. The new app, which is now available to download for free on iOS- and Android™-powered smartphones and tablets, is designed to simplify the shopping experience and make browsing your favorite skincare products easily accessible at your fingertips.
"The launch of Callyssee's mobile app is going to change the online shopping experience for our customers," said Hilit Cohen, Vice President of Business Development at Callyssee. "Our goal is to provide a seamless way for users to connect with the brand from a distance. When customers download the app and subscribe to push notifications, they will have access to app-exclusive discounts and promotions, and be the first to know about new product launches before it hits our website."
In addition to app-exclusives and early access to launches, Callyssee app users will be able to browse the brand's blog posts, have access to subscribe and save features, and more. The app will allow the use of discount codes and gift cards, and offer additional payment methods including Apple Pay and the popular installment option, Afterpay.
Callyssee is a line of coffee-infused facial, body and bath care products brimming with essential oils, wrinkle-fighters, and skin-soothers. The star ingredient Coffea Arabica (Organic green coffee) extract, can be found in every product.
Enjoy 20% off your first in-app purchase. Download the app for Android, or iOS.
To learn more, visit https://callyssee.com/pages/callyssee-app.
Follow Callyssee Cosmetics on Instagram | Facebook | YouTube
Media Contact:
Gabby Koretsky (gabby@uhicosmetics.com)
1-888-807-0544
Source: Callyssee