Burn Boot Camp Offers Women the Opportunity to Transform Their Lives for Free
National Fitness Franchise Establishes Community for Local Mothers and Women
Press Release
-
updated: Jun 20, 2018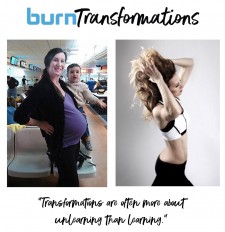 FORT COLLINS, Colo., June 20, 2018 (Newswire.com) - As health and fitness continue to stay top of mind for Fort Collins-area residents, Burn Boot Camp, a national fitness franchise, is thriving in the current market. Situated at 353 W Drake Rd Ste 140, Fort Collins, CO 80526, Burn - FoCo is giving away 14 days of free workouts to help clients achieve their fitness goals.
Todd and Casey Sussman own the Fort Collins location. Casey started out as a member of local Burn Boot Camp in North Carolina! Instantly hooked on the concept and the fantastic results she saw, Casey decided she wanted to break out of her comfort zone and open her own fitness business.
Each camp involves a 45-minute circuit style workout comprised of 72 different styles and 15 different formats, e.g., HIIT training, suspension training, etc. Burn Boot Camp has a rigorous recruiting program for trainers with every session led by an NCCA-accredited certified personal trainer who creates new, innovative programs daily, so attendees never do the same workout twice. Clients learn far more than just healthy eating and exercise tips at Burn Boot Camp, as the concept strays from the competition by operating on a five-pillar philosophy to help clients achieve success: mindset, nutrition, burst training, strength training, and positive environment.
"Casey and Todd are joining the strong network of Burn Boot Camp franchise operators at an exciting growth point for the brand," said Devan Kline, CEO, and co-founder of Burn Boot Camp. "The Fort Collins location is well on its way of transforming the lives of residents and creating a meaningful community environment under their guidance."
Members are not required to register for camps in advance to reserve a spot, but instead enjoy flexibility in selecting camps that fit with their schedules. The fitness concept also provides a convenient environment for women, ensuring a worry-free workout; all sessions before 5 p.m. are only available to women, and childcare is available for mothers free of charge while they're on-campus. 
Media Contact: Meredith Byrd, meredith@burnmediaco.com, 513-571-0999
Source: Burn Boot Camp Fort Collins
---
Categories: Exercise and Physical Fitness, Family
Tags: Fitness, Free Childcare, Free Trial, Nutrition, Weight Loss, Women
---