Beth Sanders Moore Elected Director of Specialty Real Estate Company
Beth and Jess Moore Properties Appoints New Advisory Board Director Effective Feb. 1, 2019
Press Release
-
updated: Feb 4, 2019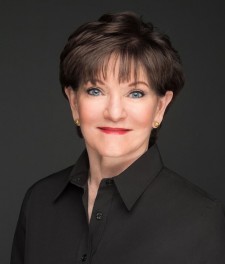 DALLAS, February 4, 2019 (Newswire.com) - Beth Sanders Moore has been elected an advisory director of Beth and Jess Moore Properties, a Dallas-based real estate investment, management and business entity brokerage. A subsidiary of Beth and Jess Moore Development, LLC, the specialty real estate firm focuses on Texas urban properties as well as farms, ranches and timber plantations.
Since the early twenty-tens, Moore has co-managed a multi-site single family office that holds entrepreneur-led companies focusing on residential and rural real estate, timber, soil, water, traditional energy, and networking technology. She will continue in her family office role while advising the real estate firm in mastering customer-centric marketing strategies.
In the mid-1990s, together with Jess Moore, Beth Sanders Moore founded Ad Hoc The Legal Placement Company where as its president she was recognized for driving substantial revenue growth within an emerging niche industry. In professional and volunteer nonprofit roles, she has raised over $200 million since 1983 when first credentialed as a Certified Fund Raising Executive (CFRE).
She first ventured into real estate investment 40 years ago when she and her brothers joined their father in re-purposing a 1,000-acre dairy farm into timber plantations and wildlife habitats. For many years after, she managed inventory valuations of her family's 100-year-old East Texas cattle and timber operations.
A sixth-generation Texan, Beth Sanders Moore is the archivist of the papers of her great-grandfather, C.G. Lancaster, a noted American architect of courthouses, synagogues, schools, hotels, and private homes listed in the National Registry of Historical Places. Self-studied in Greek Revival, mid-century modern and transitional aesthetic style, she in recent years has overseen the redesign of numerous residential high rise condos in Dallas and Houston.
Widely known as a cancer survivorship advocate, Moore has been affiliated with CancerForward: The Foundation For Cancer Survivors, Susan G. Komen®, Harold C. Simmons Comprehensive Cancer Center at UTSW - UT Southwestern Medical Center, and The University of Texas MD Anderson Cancer Center in Houston, where she was treated for breast cancer in 2001.
Moore is a cum laude graduate of Texas A & M University, where she received a Bachelor of Business Administration degree.
Media Contact:
Rose Casswell
Phone: 214-988-9260
Email: rose@bethandjessmoore.com
Source: Beth and Jess Moore Properties
---
Categories: Real Estate
Tags: Beth and Jess Moore Dallas, Beth and Jess Moore Development, Beth and Jess Moore Houston, Beth and Jess Moore Properties, Beth Sanders Moore, Dallas Residential Real Estate, HAR.com, Houston Residential Real Estate, Jess Moore, National Association of Realtors, Texas Farm and Ranch Property Sales
---