Bailador Invests $9.8M to Accelerate Rosterfy's Mission to Connect the Global Volunteer Community
Press Release
•
Apr 24, 2023
Rosterfy is excited to announce that ASX-listed technology expansion capital fund Bailador Technology Investments Limited ("Bailador") has today announced a $9.8M investment in Rosterfy alongside other sophisticated investors.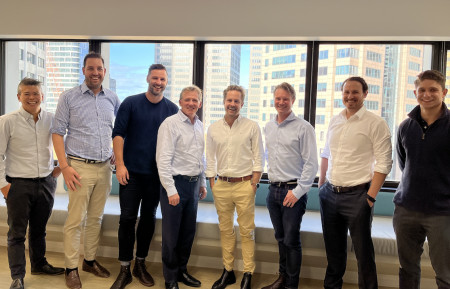 SOUTH MELBOURNE, Australia, April 24, 2023 (Newswire.com) - Rosterfy, a market-leading mass volunteer and workforce management platform, has secured a Series A round led by Bailador Technology Investment Limited. Bailador, a Sydney-based investment firm, has an impressive reputation for identifying exciting and fast-growing SaaS businesses.
The announcement marks a new era of growth for the business, which was founded in 2015 in Melbourne, Australia, envisioned by Co-Founders, Bennett Merriman, Shannan Gove and Chris Grant. In 2022, Rosterfy was the platform behind over 10 million hours of volunteering across 26 countries around the world including the world's largest events and charitable organizations.
Bailador's Co-Founder and Managing Director, David Kirk, will be joining as the company's new chairman. The former CEO of Fairfax Media and past captain of the All Blacks Rugby Team, Kirk brings significant experience in leadership and strategy to Rosterfy, having held senior positions including currently as Chairman of KMD Brands, owner of Rip Curl and Kathmandu.
"Rosterfy has developed a market-leading volunteer management solution, which is evident in their strong growth rates and the quality of customers." - David Kirk, Bailador Co-Founder
David said: "Having worked with multiple NFP organisations myself, I recognise the important role that volunteers play in enabling NFPs to deliver on their mission, as well as the challenge of being able to hire, schedule and retain those volunteers.
"The Rosterfy team has developed a market-leading volunteer management solution that has found strong product-market fit, which is evident in their strong growth rates and the quality of the customers they have acquired."
In addition to Bailador's investment, Rosterfy will also welcome prominent tech investor Steve Power, who will also join the investment round to support Rosterfy's go-to-market strategy, particularly their expansion into the USA.
Power has extensive experience in scaling companies globally, having previously held senior executive positions at a number of successful Australian B2B SaaS companies including ReachLocal, BigCommerce and Deputy.
It's no surprise that Bailador has identified Rosterfy as a great investment opportunity as they seek high-growth investment opportunities at the forefront of tech, particularly those businesses that provide innovative and change-making solutions to customers and organisations.
Rosterfy's volunteer management software platform offers non-profit organisations, charities and Sporting Federations a way to effectively manage their volunteer programs.
CEO and Co-Founder Bennett Merriman said, "We're excited to welcome the Bailador team and Steve Power to the Rosterfy family. With their collective experience and shared passion for our mission, we look forward to accelerating our product roadmap for our customers and their volunteers so they can continue to make a difference in their communities. This is the start of an exciting next chapter and timely acknowledgment that our global team and platform are making a real difference."
About Rosterfy
Rosterfy connects communities to events and causes they are passionate about through their volunteer management software platform. Their proven end-to-end technology allows charities, events and nonprofit organizations to recruit, retain, train and reward volunteers by replacing manual processes with automation to better engage volunteering programs.
Source: Rosterfy
Tags