American Art Therapy Association Joins Second Lady Karen Pence at Event to Raise Awareness of Art Therapy as a Regulated Mental Health Profession
Shines Spotlight on the Profession and Advocates Access to Art Therapy for All
Press Release
-
updated: Oct 18, 2017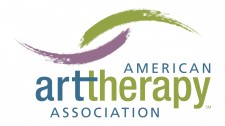 TALLAHASSEE, Fla., October 18, 2017 (Newswire.com) - ​​​​The American Art Therapy Association joined Second Lady Karen Pence and other champions of art therapy to shine a spotlight on the profession at a press conference hosted by Florida State University. During the announcement of Mrs. Pence's initiative – Art Therapy: Healing with the HeART – the Association shared its members' experiences working with diverse client groups. Art therapists assist, among others, children facing life-threatening illness or developmental disorders; older adults facing memory loss and their caregivers; victims of domestic violence; military veterans with traumatic brain injuries or PTSD; marginalized communities; and people who struggle with stress or anxiety.
Mrs. Pence, a former elementary school teacher and a watercolor artist with a Master's degree in art education, is committed to educating the public about this mental health profession. "I chose one initiative to champion, and it is art therapy, which is near and dear to my heart," said Mrs. Pence. "It is evident when I visit art therapy programs across the United States and world, that art therapy is making a positive difference. Unfortunately, art therapy is not well-known, but I hope to change that."
The American Art Therapy Association, a not-for-profit 501(c)(3) non-partisan organization, serves the profession by establishing educational standards and providing professional development resources for every step of art therapists' careers. Florida State University houses one of 35 graduate degree programs approved by the Association. (Program information can be found at arttherapy.org.) Art therapists enter the profession with a Master's degree and more than 700 hours of clinical experience. Graduates continue in supervised clinical experience to earn their professional credentials. The Association also recently launched Art Therapy Relief for Our Communities, a campaign to fund professional art therapists to provide relief in the wake of the recent natural and human-caused disasters, and will be announcing a fundraiser in support of those activities. 
"Art therapy is for everyone—especially because we all need support as we face life challenges or seek to improve ourselves," said Dr. Donna Betts, President of the American Art Therapy Association and an Associate Professor of Art Therapy at the George Washington University. "Art therapists are mental health professionals who care deeply about the communities we assist to advance their psychological, emotional, and physical well-being as well as help promote a safe, inclusive, and just society where all people can flourish."
The Association also partners with organizations that support the arts and mental health. According to Americans for the Arts' president and CEO Robert L. Lynch, "Second Lady Karen Pence's initiative will shine a much-needed light on the importance of art therapy." He continues, "Her advocacy is an important step in highlighting art therapy as a mental health profession. We are excited about this new effort and look forward to providing our assistance in its development and promotion."
Find out more about the profession through AATA'​s fact sheets and videos about art therapy.
About The American Art Therapy Association
The American Art Therapy Association (AATA) is a not-for-profit 501(c)(3), non-partisan professional organization. Serving the profession of art therapy and approximately 5,000 members, the mission of the AATA is to advocate for expansion of access to professional art therapists and lead the nation in the advancement of art therapy as a regulated mental health and human services profession. Founded in 1969, the AATA is one of the world's leading art therapy membership organizations. For more information find us at www.arttherapy.org or email info@arttherapy.org.
Media Contact: 
Cynthia Woodruff, CAE
Executive Director​
(703) 548-5866
cwoodruff@arttherapy.org
Source: American Art Therapy Association
---
Categories: Healthcare, Visual Arts, Education
Tags: Art therapy, creative arts therapies, education, healthcare, Karen Pence, mental health, neuroscience, research, Second Lady, the arts
---
Related Files
Additional Links