English Speaking Expert Doctor in Tokyo Joins HealthyIM - Nakamura Azabujuban Clinic
TOKYO (30, June, 2014)—HealthyIM announced today that Nakamura Azabujuban Clinic, located in Tokyo's fashionable Azabu-Juban district, has signed on with www.HealthyIM.com as a premium member.
Press Release
-
updated: Dec 3, 2014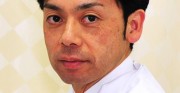 June 30, 2014 (Newswire.com) - HealthyIM announced today that Nakamura Azabujuban Clinic, located in Tokyo's fashionable Azabu-Juban district, has signed on with the site [url:http://www.healthyim.com][www.HealthyIM.com] [/url]as a premium member. Dr. Mitsuyasu Nakamura—who founded and runs the clinic—spent two decades as a topflight physician at Keio University Hospital and is board-certified in internal medicine, gastroenterology, gastroendoscopy and hepatology.
Dr. Nakamura also speaks fluent English—learned during a four-year stint as a postdoctoral fellow at the University of Texas Medical Branch in Galveston—and is quite comfortable interacting with patients from abroad. In addition, he considers himself to be a family physician after years of regular emergency room stints at the Tokyo Medical Center, one of Japan's biggest hospitals.
"I just opened my clinic this year," Nakamura says, "and quickly decided HealthyIM was the best way to reach out to patients, especially those from Tokyo's international community. The promotional services they supplied will also give me a much higher profile. I'm pleased to be associated with the site."
HealthyIM is an innovative portal site that covers 200,000 medical facilities in Japan, Malaysia, South Korea, Thailand and Singapore. According to site founder and CEO Michael Bobrove, Dr. Nakamura and his clinic are exactly the type of practitioner and facility HealthyIM wants to introduce to medical travelers and local patients.
"Dr. Nakamura's deep and varied medical expertise, language skills and ability to act as both a specialist and family doctor truly represent the new face of global medicine," Bobrove notes. "HealthyIM is constantly adding more hospitals, wellness centers, clinics and specialists of all kinds, and we're excited to have someone of his caliber join us."
In addition to showcasing the region's best healthcare options, HealthyIM provides medical travelers with unique healthcare-related news and features and detailed medical travel and healthcare information on topics such as LASIK surgery, smoking cessation and screening for breast cancer, and a concierge desk that introduces medical travelers to medical facilities. The site also offers professional brand consulting and content-generation services to hospitals, clinics and wellness centers designed to raise their profiles and bring them part of the global medical tourism pie, which is valued at up to US$60 billion annually.
HealthyIM is the go-to resource for medical travelers everywhere seeking the right places for diagnosis and treatment and for medical institutions and practitioners involved in or wanting to profit from Asia's booming medical tourism industry. Founder and CEO Michael Bobrove spent twenty years as an executive in the medical devices and pharmaceuticals industries in Asia, including positions at Nihon Schering K.K. and Bayer HealthCare, and was the president and representative director of Nihon Medrad K.K. for over fourteen years.
---
Categories: Family Medicine
Tags: english speaking doctor in tokyo, family doctor in Japan, gastroendoscopy, gastroenterology
---