Lifetime Windows & Siding Finds Perfect Media & Marketing Mix with Newswire
The Lifetime Windows & Siding team has found a winning formula that has helped them grow into one of the largest window and siding companies in the Denver area. Their success has been driven by excellent products, innovative sales and marketing strategies, and exceptional customer service. The company's core products include windows, doors, siding, and roofing materials.
In March, Lifetime developed a COVID-19 response program to help customers during these uncertain times. Lifetime team members use personal protective equipment when interacting with homeowners and installing their products. Through online consultations, increased discounts, and charitable donations, the Lifetime team is looking to better serve their customers, while supporting community members in need.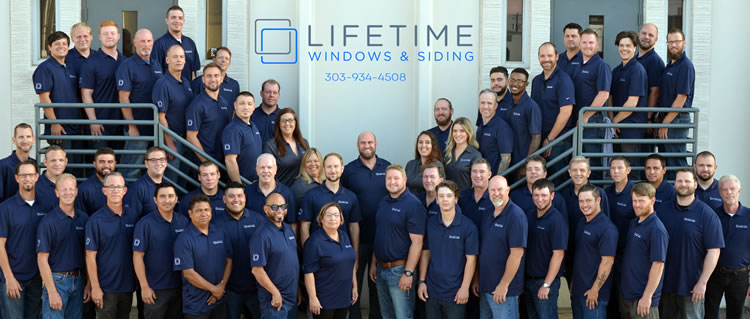 The challenge
As Lifetime Windows & Siding navigates the COVID-19 crisis, the company has been working to create the right balance in their media and marketing mix. On the marketing end, the team is using a wide variety of traditional and digital tactics to generate high quality leads. When it came to their media strategy, Lifetime chose to partner with Newswire to deliver the right messages to the right audiences through objective, 3rd party channels.
"Delivering a relevant message that breaks through – that's one of the biggest challenges we face day-to-day."
The Results
Through Newswire's services, Lifetime Windows & Siding managed to enhance their online media distribution and place their company's news on over 100 different outlets.
"I immediately shared the analytics report with our CEO, and he was very pleased with the results."

"PR is a key brand building strategy for Lifetime. It plays an important role in our overall media and marketing mix. As our customers go through the purchase funnel, hearing positive stories about our brand builds consumer confidence and consideration. That's very valuable."
The Lifetime Windows & Siding team has received positive feedback from local residents regarding their COVID-19 response program. One of the most successful program elements has been the work they are doing with local charitable organizations. The team is working with Food Bank of the Rockies in Denver, Colorado and Saint Mary's Food Bank in Phoenix, Arizona as they continue to support local communities.
For more about Lifetime Windows & Siding, their COVID-19 response program, and their commitment to helping those in need during this time, head over to their official website by clicking here.
To find a media, marketing, and communications mix that best suits your company, Newswire's Media Advantage Platform is a great place to get started. With a best-in-class platform and high-level industry expertise, the program helps customers deliver the right message, to the right audience, at the right time, and through the right medium - all at a fraction of the cost of other industry services. Learn more today!