Bad Penny Factory Boosts Reach with Newswire's Press Release Distribution
Bad Penny Factory is an online marketing agency that specializes in both start-from-scratch strategies as well as campaign enhancement. The reason for two specializations? Because like any great agency in 2020, the Bad Penny Factory team knows that no two marketing campaigns are ever the same.
For new clients, Bad Penny Factory helps develop effective market exposure tactics for their businesses. For clients that already have established strategies in place, the team looks to improve the overall reach of their campaigns through additional content-based assets.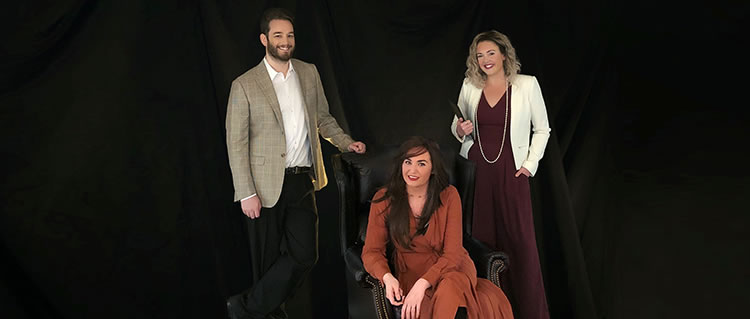 The challenge
Recently, the agency worked with HSI Sensing, an industry leader in the engineering & manufacturing of reed switches and sensor technology.
With HSI Sensing already having established their brand within the industry, the majority of Bad Penny Factory's work was focused on achieving external exposure on a global scale.
While HSI Sensing was participating in regular conventions to help drive industry traffic to their manufacturing company, Bad Penny Factory sought a solution to develop integrated digital campaigns to boost exposure and reach customers not defined by event attendance.
The Bad Penny factory team needed a way to target audiences of people that had an interest in security and sensing, but weren't necessarily integrated into the industry to the point where they would attend in-person trade shows.
"The goal of our press releases was to reach the prospect base outside of what the conventions already provide. While most people in the security and sensing industry may already know about HSI Sensing, we were aiming for more public exposure with the Newswire press releases.

We chose Newswire because of their platform's ability to allow us to drill down and filter audiences to get a really refined target for our messages. Then, we could integrate these releases with our digital ads and search work for optimal engagement."
The Results
Newswire was able to deliver in helping Bad Penny Factory achieve external exposure for both for HSI Sensing and for other priority clients as well.
The major difference that Christine noticed came in the form of direct support from the Newswire team. She was able to achieve a greater return on media spend thanks to the editorial and technical assistance she received.
"The Newswire team is fantastic to work and has a wonderful customer service team. The Newswire editors are also able to provide assistance in the form of copy proofing and tweaks to ensure high-performing campaigns. Their media distribution lists are extremely professional and robust so I know my content will reach the right targeted outlet with speed and accuracy.

Newswire is an easy investment choice for content distribution - I can track engagement from start to finish."
With the ongoing COVID-19 crisis impacting businesses across the country, Bad Penny Factory is continuing to work alongside their clients to ensure that their updated operations are clearly communicated to their customers and employees. Many of these clients are businesses that have quickly pivoted to helping their local communities during this time of need, so Bad Penny Factory is staying nimble in order to adapt with them as they navigate this new environment.
For more information about Bad Penny Factory, you can navigate to their official website by clicking here.
If you are interested in boosting your marketing campaigns and expanding your overall reach, learn more about Newswire's Media Advantage Platform today.