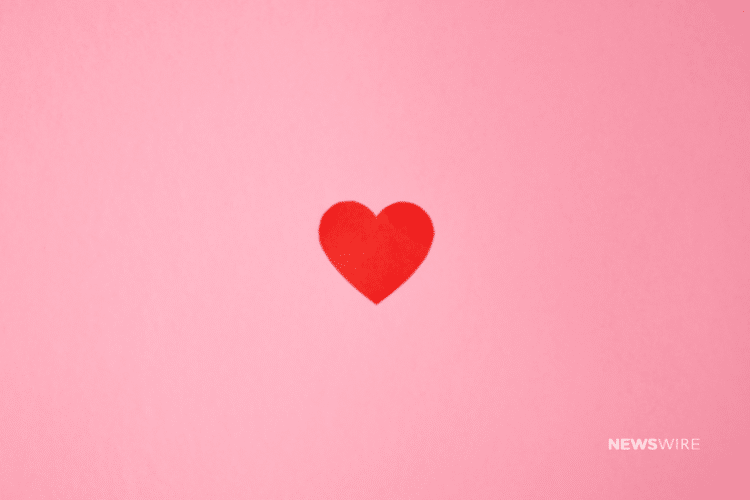 Small Businesses Show 'Love' for Press Release Distribution 
As the race for consumer attention intensifies, small businesses everywhere understand firsthand how difficult it can be to secure their piece of market share.
But, with many irons on the fire, it's easy for small businesses to lose sight of initiatives that move the needle.
Sure, social media marketing, content marketing, and paid advertising are excellent marketing channels to leverage, however, there are other avenues to enhance your digital footprint.
One of which is press release distribution.
In this blog, we cover:
How press release distribution works
The benefits of press release distribution
Our press release distribution offerings
What real small business professionals are saying about our press release distribution services
How Does Press Release Distribution Work?
In a typical press release distribution campaign, companies write a press release with the intent of sharing it with relevant news outlets through a distribution service.
The wire service bridges the gap between the brand and the media by sharing the content on different outlets and websites that the customer pre-selected.
Here's a general overview of how the press release distribution process works:
The customer chooses a wire service
The customer writes a press release in AP Style
The customer selects a distribution package
The customer selects when they'd like to launch the campaign and if they'd like to include any add-ons to increase the overall reach.
The press release is distributed and the customer can track analytics to evaluate the campaign's reach and monitor earned media placements and responses.
If you're running into roadblocks with content creation, bandwidth, or both, we can help. Meet the MAP to learn more.
What are the Benefits of Press Release Distribution for Small Businesses?
No matter a company's size or industry, press releases help bridge the gap between brands and the media and their target audience by delivering their stories directly to the source.
When executed correctly, brands can reap the benefits of consistent press release distribution. Let's take a look at the top three benefits.
Build Brand Awareness
Press releases give brands the opportunity to tell their target audience and the media who they are, what they do/offer, and why people should care.
Consistently distributing these news stories helps brands stay top-of-mind and make a name for themselves (for good reason) in their respective industries.
Strengthen Credibility
Your content and credibility go hand-in-hand. The more value you provide to your target audience, the more you'll be seen as a thought leader.
The first step in this process of building credibility through press release distribution is to keep your focus on your target audience and their interests, pain points, questions, and more.
You can then use this information to create content that speaks directly to your audience. This consumer-centric content will not only showcase your expertise but will put you in a position to become a go-to resource of sorts for journalists in your respective niche.
SEO
The connection between press releases and search engine optimization (SEO) is hard to ignore.
That's because when you add relevant keywords to the title, introduction and throughout the text of your press release, you better your chances of search engines finding and ranking your content.
To increase your odds, make sure to use keywords as anchor text whenever possible.
Link relevancy is an integral piece of search engines determining whether a piece of content is valuable or not. Building backlinks from your optimized press releases is a great way to improve your SEO performance.
Our Press Release Distribution Offerings
As an industry leader in press release distribution, we've helped thousands of small businesses turn their owned media into earned media through the development of our innovative program
Our press release distribution offerings include:
Press Release Distribution – To effectively distribute a brand's content to relevant outlets, we offer our clients 10 distribution channels to choose from including Digital, Digital+, State, National, Financial, UK/Ireland, Canada, Europe, Asia, Latin America, and Global.
Press Release Campaigns – This comprehensive approach provides our clients with press release writing services, Targeted Pitch Campaigns, Direct Media Outreach and more to distribute the right message to the right audience at the right time.
Media Advantage Platform (MAP) – MAP clients receive:
A dedicated team of experts
A customized PR strategy
A consistent cadence of optimized press releases
Direct media outreach and expert pitching
Social media content for each press release campaign
Custom report and monthly strategy calls
Small Businesses, Big Compliments
Small businesses around the globe continue to tap into the power of our powerful press release distribution services. In fact, small business professionals with various titles agree:
"It is a great feeling to be able to reach thousands of journalists through a single panel and to be mentioned on hundreds of content sites. Newswire easily solves many problems by giving suggestions, guiding us, and sometimes making small touches to our content on our behalf." – Kadir, CEO
"Newswire is giving me the ability to get my clients noticed on a larger scale, which is great for the smaller companies that we represent." – April K., Integrated Communications & Social Media Manager
"Newswire provides a simple and accessible platform for anyone to submit press releases that gain national media attention. It's allowed us to amplify our message well beyond what would have been possible otherwise." – Elle B., Head of Brand & Events
Contact us today to learn how our team can help your small business distribute the right message to the right audience at the right time.